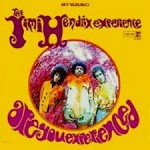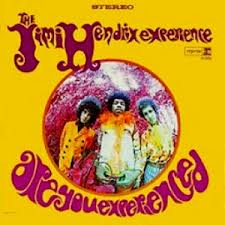 A lot of artists have done this one but none better than Jimi. Here is the definitive version of Hey Joe.
Hendrix, along with producer and former bass player for the Animals, Chas Chandler,[7] formed the Jimi Hendrix Experience in England in 1966 with Mitch Mitchell on drums and Noel Redding on bass. The band signed with Track Records, a new label formed by The Who's managers Kit Lambert and Chris Stamp.[7]
They recorded three singles produced by Chas Chandler while simultaneously touring throughout England: "Hey Joe"/"Stone Free", which was released in December 1966 through Polydor Records because Track Records was not yet operational; "Purple Haze"/"51st Anniversary", released in March 1967 and was the first release by Track Records on a special white label; and "The Wind Cries Mary"/"Highway Chile" which was released in May 1967 and is said to be written by Hendrix for his longtime love, Kathy Etchingham (whose middle name is Mary), after he was left alone at home when she stormed out after a fight.[7] All three of these singles reached the top ten in the UK. The Experience's first single, "Hey Joe", reached #6 on the UK chart in early 1967,[8] followed soon after by "Purple Haze", which peaked at #3 on the charts[9] and its double platinum debut album, Are You Experienced.[8]
During the making of the album's singles, the Jimi Hendrix Experience also cut the tracks that became their debut album, which Chandler produced, again, mostly with engineer Dave Siddle at De Lane Lea Studios, he also used Mike Ross at CBS for several tracks. Some tracks were finished at Olympic Studios with engineer Eddie Kramer, as was the final compilation, mixing and editing of the LP. Are You Experienced was recorded over a five-month period, but relative to his later work, little time was spent in the studio. According to the background information in 2010's 180-gram vinyl re-release, Hendrix stated he wanted to record with "the best gear and musicians available".
Podcast: Play in new window | Download (0.3KB)