InternetFM.com is a collaboration between many creative people, whose talents and skills have resulted in the web site, its content, and the streaming radio feeds and podcasts.
InternetFM.com combines the resources of SRN Broadcasting and Zecom Communications to bring you some of the best programs in music, sports, and talk radio, along with our broadcast partners – Handcrafted Brewing, of Okemos, MI, Planet Radio, Radio Free Phoenix,   Ambient Sleeping Pill, and our friends at St. Louis Classic Rock.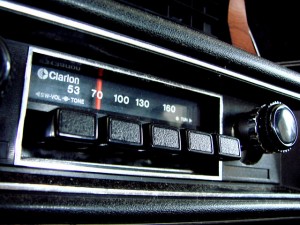 Zecom Communications has two streaming stations –
GEMZ Radio featuring Top 40 Hits from 1964 to 1980, presented as a living sound tribute to the lives  and times all who were listening to radio in the 60's, 70's and 80's.
The Choice –  playing classic rock, deep tracks, and short/long form programming from Chicago, including The Grateful Dead Hour,  Bart Shore's Sunday Time Warp Show, 3D RadioActivity, Psychedelic Time Warp, Rockback with Jill Urchack, and Air Candy.
Handcrafted Brewing – streaming album rock, progressive rock and the cooler top 40 tracks from the 60's to the present. Deep cuts, b-sides, rare live tracks and more 24/7 from Okemos, Michigan USA.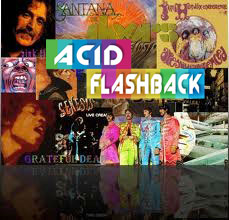 SRN Broadcasting's – Acid Flashback – A psychedelic blend of album rock, progressive rock, new wave, blues, indie-pop, jazz, and reggae. It's programmed to be trippy during the day, and rockin' out at night. A library of more than 10,000 songs ensures very few repeats and a fantastic variety of music spanning seven decades.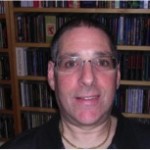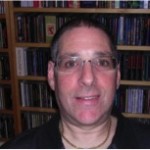 Music Director – Eric Berman has been sharing his creativity, passion, and his encyclopedic knowledge of music via daily "Song Of The Day" posts on InternetFM.com, as well as other websites and Facebook for several years.  A long-time music industry veteran, Eric has created hundreds of successful themed music collections for the likes of Time-Life Music, Readers Digest, BMG Music, and TVmusic4U. InternetFM.com presents exclusive distribution of his informative daily feature, "Song of the Day." Eric is also a skilled web designer and content management expert.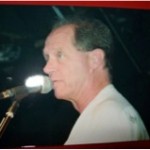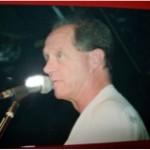 Mitch Michaels has a long record as a personality, innovator & communicator, in the field of radio. From his beginnings at WHFS Bethesda, Md., his native Cleveland at WNCR and WMMS, to his many years in Chicago at WGLD, WXRT(a station he helped to start), WDAI, the first voice heard on WKQX (Bob Pittman's radio prototype for MTV), WLUP,WBBM-FM, WCKG, WLS, WXCD, 9FM and WRXQ.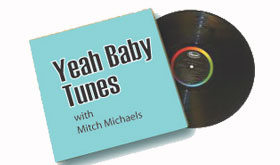 As Program Director at Chicago's famed WLUP-FM (The LOOP) he was deeply involved with "Disco Demolition", "Day in the Park" and the 1st "Stereo/Video Simulcast" of a live rock concert (The Who)beamed direct and "live" to nine separate theaters(all of which had full concert sound & were "sold out"). He helped kick off innovative 9FM "We Play Anything" with Sky Daniels.  Mitch currently hosts 3 to 7 PM Monday through Friday on 95.9 WERV-FM in Aurora, IL. In conjuction with his YeahBabyTunes.com web site InternetFM.com presents a daily "Today in Rock History" written feature.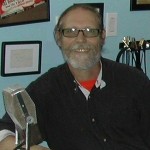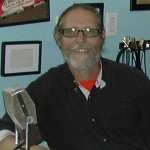 Marty Masters got his start in the 1970's running sound for bands and theatre groups, where he studied with Player's Workshop of Second City.  He also did "The 3D Radio Show" on WHCM in Palatine, IL.  His penchant for music evolved into a position on the engineering staff with WXRT/WSCR/WSBC for 14 years. Eventually, he relocated to San Francisco where he secured a position as a Network Analyst at San Francisco State University. However the music was still ru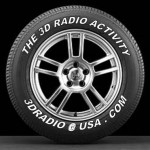 nning in the background of his thoughts and Marty returned to the classroom and earn his BA degree in broadcasting. It was there that revived his program as "The 3D RadioActivity" on KSFS, where he also served as Production Director.  He has just started his fourth year of writing, engineering, performance, and production of the show, which won the 2011 SFSU BECA Recognition for The Best Original Radio Program.
The 3D RadioActivity is a two-hour historical snapshot of one musical topic. It's more than a music show, it tells you a story about the songs and artists that you hear. You might call it a Rockumentary!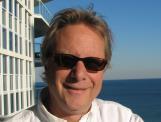 Psychedelic Time Warp – A two hour "mind expanding journey of music, comedy, and memories," featuring prominent musicians, famous comedians, and snippets of politics, television, and movies. A dazzling underground FM radio and Internet experience of prog rock and new wave psychedelia featuring deep tracks, live songs, album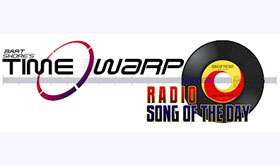 outtakes, and covers of well known songs by other artists.  Originally broadcast in 1995, now heard weekly on Zecom Radio's – The Choice, and coming soon to Acid Flashback Radio.  Hosted by Bart Shore, who also created  Time Warp Radio in 2009, playing music from the 50's, 60's, and 70's that radio forgot about.  It includes a one-hour all-request aired on fifteen radio and Internet stations around the USA. There is also a short form daily "Song of the Day" feature.  Both can also be heard at www.BartShore.com.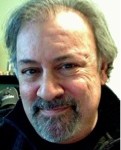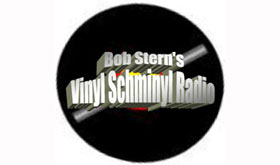 Vinyl Schminyl Radio is the brainchild of Bob Stern. Stern has worked at WLNX-FM, WPGU, WVVX-FM, WXRD, WIND-AM, WPBR, WCBR, as well as at Warner/Elektra/Atlantic. Bob is currently a successful regional manager for an international electronics company, and he decided that the podcast is where he would step back into radio. A longtime Classic Rocker in the AOR format, Bob created Vinyl Schminyl Radio, a daily featurette and a one-hour full-length show.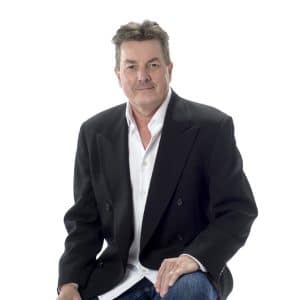 Home Improvement USA: one of America's premier home improvement radio shows that has been broadcasting weekly since 1994.
Home Improvement USA focuses on renewable energy sources and environmentally friendly products for powering the home. Solar, hydrogen, and wind discussions educate the listener and help create awareness of alternative energy sources. Hosted and produced by David Rusch.
Rusch is also the host of the Sports Report
This podcast is a lively discussion of Chicago, Milwaukee, and national sports stories. Dave, along with Steve Leventhal, Jeff Rich and John Poulter cover everything from the NFL, NBA, NHL, MLB, college sports to English Premier League soccer.  It's a jammed packed hour of who's who and what's what to get you ready for your sports weekend.


InternetFM.com
is the clearing house for sports interviews conducted by SRN reporters at
yoursportsfan.com
. SRN staffs many major sports events, and over the years has covered prominent events such as the Super Bowl, NBA Finals, World Series, Stanley Cup, and NCAA Final Four, as well as providing regular and post season coverage. The audio has been heard on radio stations and prominent sports web sites, including the on-line sports editions of The New York Times, Chicago Tribune, Boston Globe, Washington Post, LA Times, Denver Post, and more.  Link up to any of these great sites by clicking on to SRN's online sports information resource,
SportsAudio.net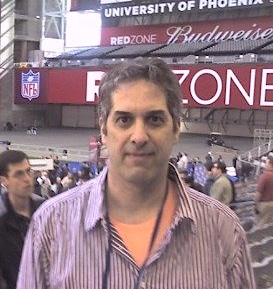 Over the course of nineteen years in broadcasting and Internet radio, 
Steve Leventhal
has tried to remain ahead of the learning curve being quick to adopt emerging technologies.  As President of
SRN Broadcasting
, he brings his expertise in studio engineering, music programming,  radio production, web development, content management, copywriting, and on-air personality. In 1993 he co-founded Chicago-based
SRN
. There he produced talk shows "
Home Improvement USA,"   "The Bears-Packers Showdown," " Diamond Gems Baseball"
(where he helped grow the affiliate base from just under twenty to nearly fifty radio stations,) and currently produces and co-hosts the
"Weekend Sports Report.
"  Leventhal also produced the music show "
Acid Flashback
" at
WCBR-FM
from 1994-95, and its syndicated successor, "
Psychedelic Time Warp
." He is the studio engineer for Cubs play-by-play broadcaster
Pat Hughes'
acclaimed series of tribute CD's – "
Baseball Voices.
" An early proponent of the Internet, Steve built his first web site in 1995.  In 1998, he pioneered the use of then- emerging format RealAudio to provide post-game sports interviews to the web sites of some of the biggest names in the newspaper business, including the
New York Times, Gannett, Knight Ridder,  Tribune Companies
, and
E.W. Scripps
.  He also edited and written for a daily blog, "
Booth Reviews,
" on the Tribune companies owned site
ChicagoNow.com
. Leventhal's latest venture is streaming Internet music radio station "
Acid Flashback,
" and the accompanying portal,
InternetFM.com.SRN Broadcasting
now streams audio in the mp3 format, and builds web sites, blog sites, and Facebook landing pages. The company also provides podcasting and marketing services for businesses.