A calendar of rock history including birthdays, deaths, milestones, chart toppers, concerts, record releases, and other important events in music history.
Our sources include: Wikipedia,  This Day in Music, This Day in Rock, Led Zeppelin.com, Classic Rock Concerts, The Concert Database,  Live Music Archive,  The Allman Brothers Band, Janis Joplin.net, The Who This Month, Setlist.fm, All The Songs: The Story Behind Every Beatles Release by Jean-Michel Guesdon & Phillipe Margotin (Black Dog & Leventhal Publishers,)  Echoes – The Complete History of Pink Floyd  by Glen Povey (Mind Head Publishing)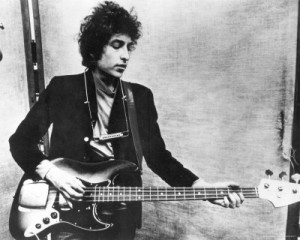 1965, Bob Dylan releases "Like a Rolling Stone." The single becomes his first major hit, reaching number two on the US charts. The song remained on the charts for twelve weeks. It was recorded on June 15th and 16th at Columbia Studio A, on Seventh Avenue in New York. Then session musician Al Kooper improvised the organ riff for which the track is known.
1967, Jerry Lee Lewis kicks off his first English tour since he was hounded out of the … (read more…)