Our Radio App
We are pleased to introduce a mobile app, that includes not just our flagship station – Acid Flashback Radio, but a collection of twenty-four additional music stations of the highest quality for your listening enjoyment.
They include some of our friends like Handcrafted Radio, PlanetRadio.us, and Radio Free Phoenix, who also have great rock music stations, as well as some of our favorite independent, hand-curated stations on the Internet like Radio Paradise.

This app is ideal for in car use.  Assign the stations to any of the 18 available pre-set buttons, and easily switch from one to another without taking your eyes off the road.
All of these are presented in a simple to use, ad free platform.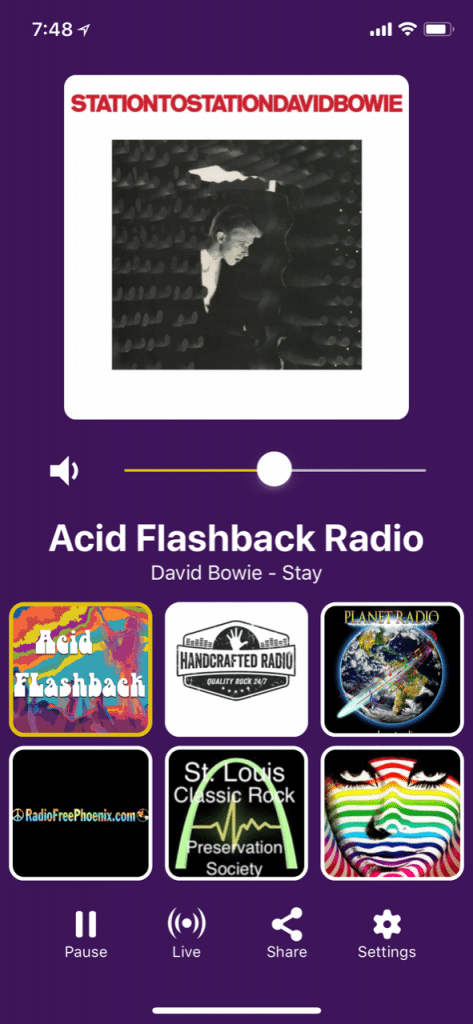 The app is now available for download:
Our app has several customization options available by choosing the "Settings" button on the main page.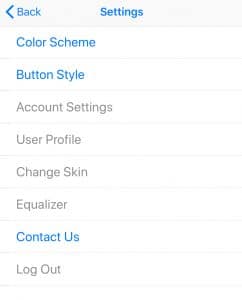 You can choose from four different color combinations, and three different ways to display the buttons: by logo, by name, or numbers (1-18).
[Grayed out options are reserved for future use.]
Station buttons are arranged in three groups of six.  Swipe left or right to access the additional groupings.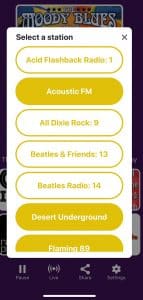 To assign any station to any button, simply hold that button down, and select a station from the popup list.  Any unassigned stations will appear with a dark colored background. Assigned stations have the button number listed to the right.
Press it again, and voilá, it's all set.
We are planning many more features in the near future, so check for updates or enable auto-update.
To report a bug or suggest a feature, please click "Contact" on the settings page and send us a message.
tags: streaming radio, mobile app, hand curated music, rock and roll radio, online radio