This is a basic how-to guide to get the most out of the InternetFM app
Here is a quick video tutorial, otherwise there are detail instructions below.
---
---
To listen to any existing station:
Tap the button for the station. Be patient. Some stations are in Europe (and our server is in North America) and it takes a few seconds to start playing.
Swipe Left and Right to see more stations:
We have 18 buttons that can be assigned to ANY of our stations.
To change a station or assign it to a different button:
Long press (hold down) the button to see the station browser. Select that station and it will automatically be assigned to the button
(On Android, you can also click the 'search" button (the magnifying glass) and see the list -> choose station -> assign any button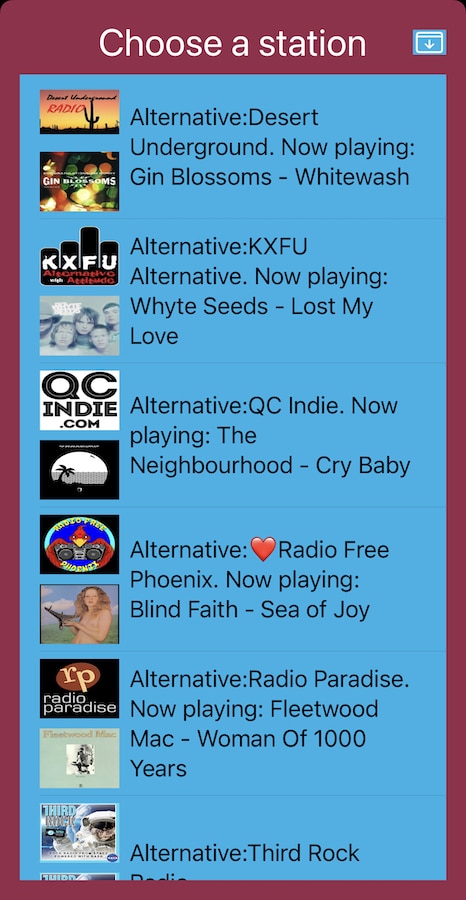 Favorite Artists (registered listeners only)
Add your favorite artists to the list. When they are playing on ANY station (doesn't have to be an assigned station) -you will get a notification (in-app only) with the opportunity to switch to that station. Cancel or ignore it and keep listening.
Change colors
InternetFM comes in multiple color configurations. Go to Settings -> Color Theme (Android: Color Scheme) and pick any color combination you like. iOS users can see previews of the color themes.
Refer A Friend
Settings -> Refer A Friend to generate your own personal referral code. Also get a link or QR code to share with others.
(In the future, we may enable listeners to get additional benefits for referring new listeners.)
Registration
InternetFM is FREE to everyone. However, we encourage listeners to register and receive extra feature not available to everyone. Also this helps us to better understand how InternetFM works for everyone. We respect everyone's privacy and DO NOT share any information with ANY third parties. Right now, all it takes to sign up is a valid email and a password. All listener data is made anonymous after registration. See our complete privacy policy.