ATTENTION: INTERNSHIPS AVAILABLE
SRN Broadcasting & Marketing is an innovative team of broadcast professionals that produce Internet Radio and syndicate specialty radio programs. SRN also offers the benefits of an advertising agency, sports service, and web page developer.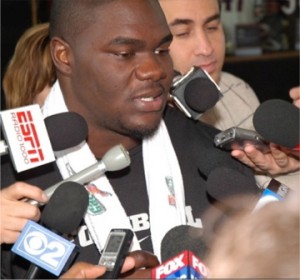 SRN has an informative, educational, and exciting, hands-on Internship program:
This is an UNPAID internship. Everything takes place in Chicago, the third largest city in the US. It is ideal for Chicago area residents, local college students, or persons who have access to housing in the greater Chicagoland area.  The time commitment is approximately 10-14 hours per week.
The advent of Skype enables us to work with interested persons who don't happen to reside in Chicago, or wish to continue their projects after returning to college.
The small size of our organization allows us to give each intern a great deal of responsibility.  

After discussion with each participant, we design the internship to favor a person's areas of interest.  You will not be standing around watching other people work, instead you will be taught some essential skills in the areas described below.
Then,  you will undertake a project or assignment in that topic.  You will gain valuable experience in the exciting world of radio that will put you light years ahead of your colleagues.
All the direct sports reporting takes place in Chicago. Marketing and Public Relations can be done from anywhere in the US and Canada.
Internships last from two to six months and cover the following aspects of the radio/programming industry.
SPORTS:
Sports Reporting: pregame, postgame, and general interest reporting on the Chicago professional and college teams (subject to team restrictions/guidelines.)
COVERAGE MAY INCLUDE:
 COMISKEY PARK
 NORTHWESTERN UNIVERSITY
 SOLDIER FIELD
 UNITED CENTER
 WRIGLEY FIELD
TOYOTA PARK (Chicago Fire)
This is an opportunity to do real sports reporting. Chicago fields teams in all major professional sports.
An extremely good knowledge of sports is a must. All interns learn the basics of interviewing, writing, and editing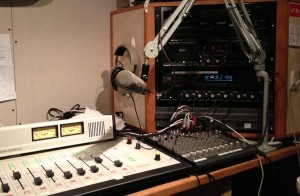 PRODUCER/ENGINEER:
Guest booking, call screening, board operations, and more for nationally syndicated talk, music, and sports programs
SRN is located in Lake Bluff, IL and is a producer and syndicator of sports and other specialty radio programs. We are a small organization that offers a tremendous amount of hands-on learning. Former SRN interns are working at the following Chicago and national organizations:
ESPN 1000
 WSCR-AM
 WBBM- AM
Chicago Bears
Chicago Cubs
Big Ten Network
 Chicago Blackhawks
 FOX Sports
PUBLIC RELATIONS/MARKETING/SOCIAL MEDIA OUTREACH:
Creating press releases, contacting media outlets, social networking.  Helping SRN to seek new strategic partners and alliances.  Affiliate marketing, site promotion, and contacting the blogosphere as well.  Working with the corporate Twitter and Facebook pages.
Contact SRN at +1 847-735-1995 (during normal business hours)  or send an email to  interns [at] internetFM [dot] com