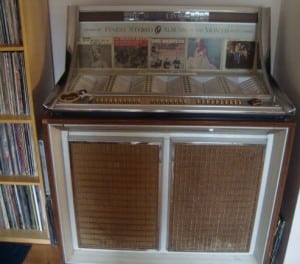 "The Jukebox Series" focused on the 80 records that currently inhabit my 1963 Seeburg LPC1 jukebox. I've had my jukebox (or as I like to call it "the prehistoric iPod") for a little over twelve years and in that time I'd like to think that I've perfected the mix of 45s within. Over the years, records have come and gone out of the ranks of the juke, but they were all at one time juke-worthy. I've decided to expand "The Jukebox Series" to include many of the "juke-worthy" records that are no longer currently in the mix, but at one time inhabited a coveted slot.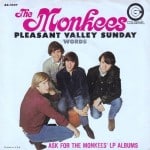 Song Of The Day by Eric Berman – The Jukebox Series #52– The Monkees: "Pleasant Valley Sunday" b/w "Words" – Colgems 45 66-1007 (C6/D6)
You know you're really talented when you can write a song as great as "Pleasant Valley Sunday," and then give it away for someone else to record. In this case, the songwriters are Carole King and Gerry Goffin, and the lucky recipients were The Monkees whose recording of the song climbed to the #3 position of the singles charts in 1967.
"Pleasant Valley Sunday" is a comment on social stature and suburban life that takes … (read more…)