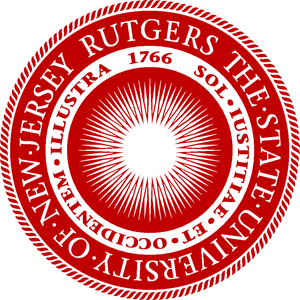 For the ZERO of the week, how about Rutgers President Robert Barchi?!   No doubt all of you have kept up at least a little with what has gone on there recently.   First the AD lost his job because of the abusive behavior of the Basketball Coach, (who was also fired.)
Then the replacement, Eddie Jordan, was announced as being a Rutgers Graduate, when he in fact never graduated.    NOW the new AD, Julie Hermann, has been shown—with VIDEO evidence, to be a classic liar!    And all of this, under the President, who for whatever reason, did not do nearly enough that they were hiring the 'right' choice for their Athletic Director.   Barchi has one thing going for him.   Rutgers is joining the Big 10.  That's a huge move for Rutgers, and I imagine some are hesitant to let him go because he was most likely instrumental in Rutgers being admitted to the Big 10.  However with all that has gone on there, he could be in dangerous territory, and if somehow the Big 10 tells Rutgers they're not letting them join, then without question he'll be fired.   Strange stuff.
On a happier note, we'll choose for the HERO the newest UNC commit, Theo Pinson!   Not only is he a very highly recruited wing player, who chose UNC over Duke, Indiana, Louisville, among others, he is from Greensboro!!     He'll continue the proud tradition of players from Greensboro who've played at UNC, starting with the first one I can remember, Bill Chambers, continuing with Robert McAdoo, Brendan Haywood, Will Graves, Pierce Laundry, and of course, the most recent, PJ Hairston.  (Although chances are PJ will not play at UNC with Pinson, most likely PJ will leave after this upcoming season, and Pinson won't join the team until  the following year.)     But with PJ most likely leaving, that will leave an open slot for Pinson!!
Happy weekend to all.