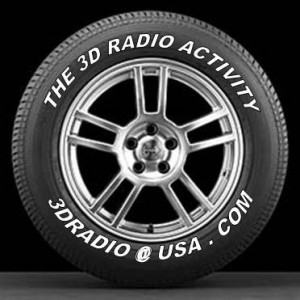 Uncle Marty and The Seanimal host The Award Winning 3D RadioActivity. We have over 100 feet of vinyl in the collection, and well over 100,000 song files on the hard drive. Each week, a different topic is chosen, sometimes seasonal, and songs are played that cover the idea. We present you with interesting bits of information about each song or the artist, adding the extra dimension for your list…ening enjoyment. All forms of music, from Acoustic to Zydeco. Just about anything between 20 Hz and 20 kHz.
Be sure to visit (and like) The 3D RadioActivity Facebook page!
The 2011 SFSU BECA Award in Recognition for The Best Original Radio Program.
2012 BEA/NAB Award in the Specialty Program category.
The 3D RadioActivity home page with archived shows
The meat is in the spotlight on show # 306 of 
The 3D RadioActivity
, and the motion is the fabled circular one as we spin tales about different types and cuts of Meat which is normally mainly composed of water, protein, and fat, and is usually eaten together with other food. Not sure if this episode could be considered vegetarian, as no animals will actually be harmed during the program, the music is we will be sinking our teeth into… Through the ears!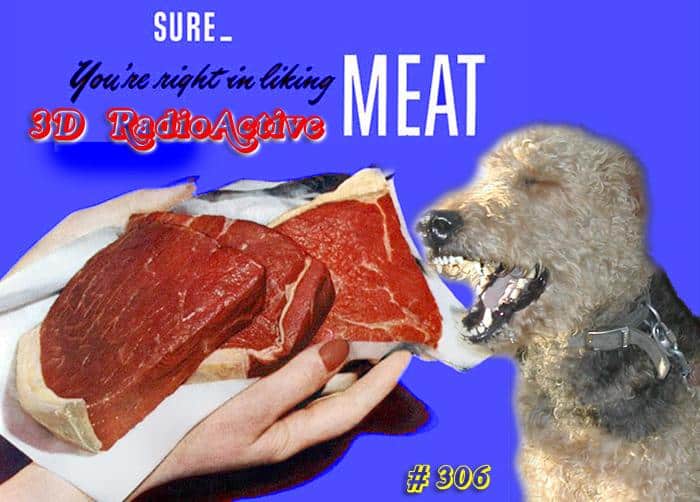 Click to listen -> 
or download here:
Tune in again next time as our tummies will be grumbling for some Hungry music.  Got any suggestions?  Be sure to let me know!  Send email, or leave a message & a "
Like
"
on our
Facebook
page  which has links to the archives of all the earlier episodes and graphics in the photo section.
Look for us online https://archive.org/details/The3dRadioactivity to find all of the previous shows, and all over the web via TuneIn .com, MileHiRadio, Theacidflashback.com, &  InternetFM.
Thanks for making us part of your plan, and Rock On!
"It's not true I had nothing on, I had the radio on."
…Marilyn Monroe