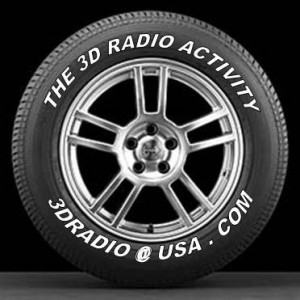 Uncle Marty and The Seanimal host The Award Winning 3D RadioActivity. We have over 100 feet of vinyl in the collection, and well over 100,000 song files on the hard drive. Each week, a different topic is chosen, sometimes seasonal, and songs are played that cover the idea. We present you with interesting bits of information about each song or the artist, adding the extra dimension for your list…ening enjoyment. All forms of music, from Acoustic to Zydeco. Just about anything between 20 Hz and 20 kHz.
Be sure to visit (and like) The 3D RadioActivity Facebook page!
The 2011 SFSU BECA Award in Recognition for The Best Original Radio Program.
2012 BEA/NAB Award in the Specialty Program category.
The 3D RadioActivity home page with archived shows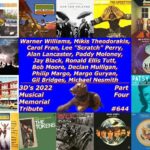 Uncle Marty with Daytona here on adventure Number 644 of The 3D RadioActivity, as we continue to observe our Musical Memorial. 2021 has proven to be a tough year for the industry, with several iconic performers passing away. On this, episode #4 in the series, we pay tribute to the memory of the artists who've left us recently by playing cuts from their discography.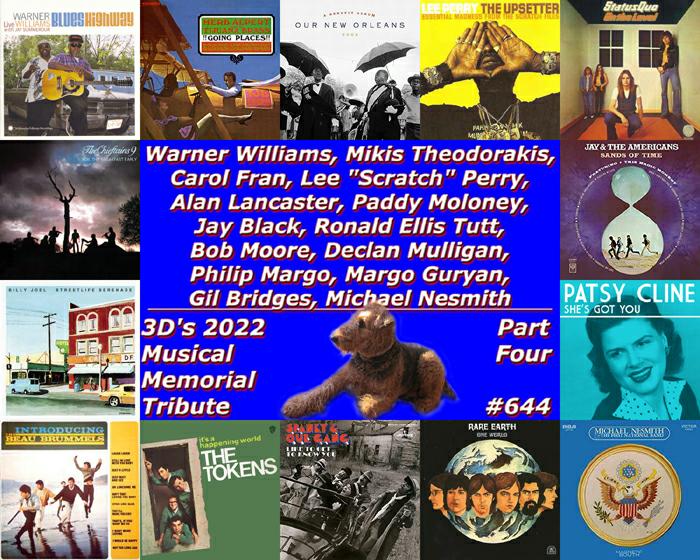 The 54 Memorial presentation tracks we've played in the past few weeks have focused on "Remembering" some of the many musicians who have crossed over and are now playing in a heavenly orchestra and choir. There are many to squeeze in, as we haven't even gotten to this year yet. Many names, including Willie's sister Bobbie Nelson, country's C. W. McCall, Procul Harum's Gary Brooker for Annette, Susan's favorite drummer Graeme Edge of The Moody Blues, Bob Koester who founded Chicago's Jazz Record Mart and his own recording label, Delmark for Lynne, The Five Satins, The Dixie Cups, The Ronettes, with close to ninety of them in total. You can count on us to be back next time with the proverbial more.
Tell me what you want to hear, by sending email., or with a message on our Facebook page which has links to the archives of all the earlier episodes and the airedorable artwork in the photo section. Daytona reminds you to find us on Denver's Mile Hi Radio, KHEATradio.com in Surprise AZ, Theacidflashback, TuneIn and InternetFM .com, because the best FM radio is now on the Internet
Until we meet again, Keep Rockin' On!
… Uncle Marty

"It's not true I had nothing on, I had the radio on."
…Marilyn Monroe