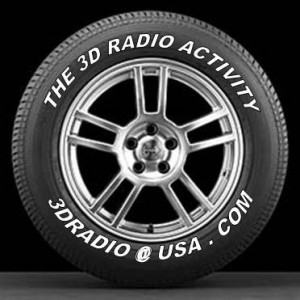 Uncle Marty and The Seanimal host The Award Winning 3D RadioActivity. We have over 100 feet of vinyl in the collection, and well over 100,000 song files on the hard drive. Each week, a different topic is chosen, sometimes seasonal, and songs are played that cover the idea. We present you with interesting bits of information about each song or the artist, adding the extra dimension for your list…ening enjoyment. All forms of music, from Acoustic to Zydeco. Just about anything between 20 Hz and 20 kHz.
Be sure to visit (and like) The 3D RadioActivity Facebook page!
The 2011 SFSU BECA Award in Recognition for The Best Original Radio Program.
2012 BEA/NAB Award in the Specialty Program category.
The 3D RadioActivity home page with archived shows
The 3D RadioActivity
is downsizing towards the end of the year on show #261, as we are featuring all things small for you, whether it be towns, stuff, talk or stogies.  There's plenty of time to scrutinize the size musically whether it be acreage, time, epiphanies or change.  You know how some people say it's a small world?  If they think so, they should try painting it.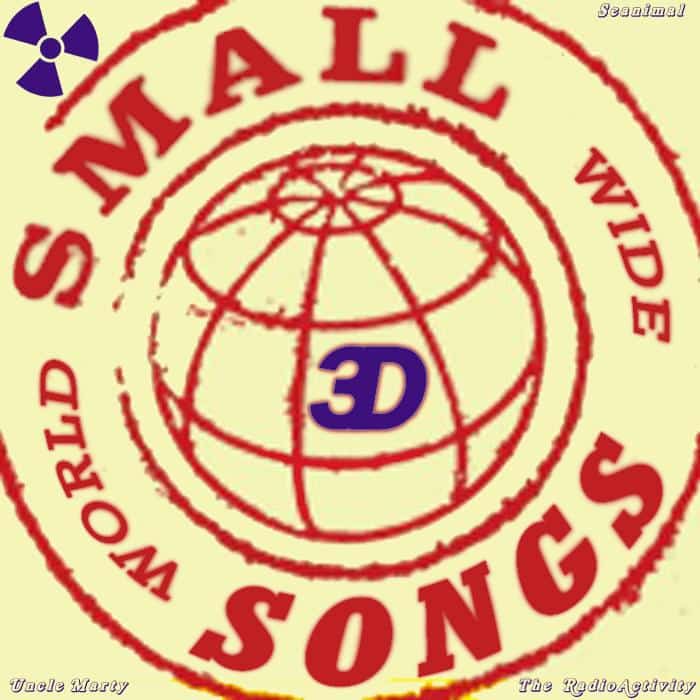 Dial it up directly to listen:
or download Small 3D Songs here!
https://archive.org/download/The3dRadioactivity/3dradio_20141214-Small3DSongs.mp3
With the Christmas season upon us, Sean and I will be delving into our musical stocking to see what we can pull out for you next time, and then we will be taking a short break in the action to see if we can catch up on sleep and household projects before we return with renewed vigor and more cool playlists, no matter if you listen to us on TuneIn .com, Theacidflashback.com, & InternetFM too.
Got any recommendations?  If you have any ideas for the playlist or a new show, then either email them, or post a message on our Facebook page where you can "Like" the program and leave me your ideas.  Look for us online here https://archive.org/details/The3dRadioactivity to find all of the previous shows.
Always remember the rules: Have Fun & play nice with others.  Thanks for turning us on and tuning us in!
"Education is When You Read the Fine Print.
Experience is What You Get If You Don't."
~ Pete Seeger