A calendar of rock history including birthdays, deaths, milestones, chart toppers, concerts, record releases, and other important events in music history.
Our sources include: Wikipedia,  This Day in Music, This Day in Rock, Led Zeppelin.com, Classic Rock Concerts, The Concert Database,  Live Music Archive,  The Allman Brothers Band, Janis Joplin.net, The Who This Month, Setlist.fm, All The Songs: The Story Behind Every Beatles Release by Jean-Michel Guesdon & Phillipe Margotin (Black Dog & Leventhal Publishers,)  Echoes – The Complete History of Pink Floyd  by Glen Povey (Mind Head Publishing)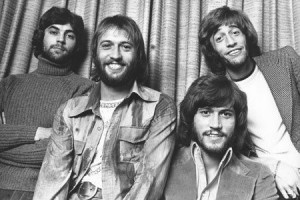 1968, Bee Gee Robin Gibb collapsed, as the group were about to set out on their first US tour. The singer was suffering from nervous exhaustion.
1968, The Steve Miller Band appeared at the Grande Ballroom in Detroit, Michigan.
1968, Cass Elliot released her first solo single following the break up of The Mamas and Papas. "Dream a Little Dream of Me" had been around since 1931 and had been recorded by Frank Sinatra and … (read more…)