A calendar of rock history including birthdays, deaths, milestones, chart toppers, concerts, record releases, and other important events in music history.
Our sources include: Wikipedia,  This Day in Music, This Day in Rock, Led Zeppelin.com, Classic Rock Concerts, The Concert Database,  Live Music Archive,  The Allman Brothers Band, Janis Joplin.net, The Who This Month, Setlist.fm, All The Songs: The Story Behind Every Beatles Release by Jean-Michel Guesdon & Phillipe Margotin (Black Dog & Leventhal Publishers,)  Echoes – The Complete History of Pink Floyd  by Glen Povey (Mind Head Publishing)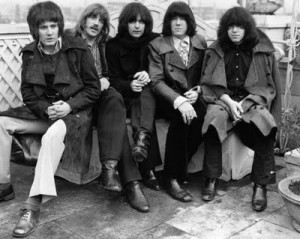 1968, Deep Purple reached the number four spot on the US singles chart with their debut single "Hush."'
1968, Jeannie C Riley went to number one on the singles chart with "Harper Valley PTA." Jeannie won a Grammy for the best female country singer of 1968.
1968, Madame Tussaud's Waxworks in London gave The Beatles their fifth image change of clothes and hair in four years.
1969, Pink Floyd appeared at Het … (read more…)