A calendar of rock history including birthdays, deaths, milestones, chart toppers, concerts, record releases, and other important events in music history.
Our sources include: Wikipedia,  This Day in Music, This Day in Rock, Led Zeppelin.com, Classic Rock Concerts, The Concert Database,  Live Music Archive,  The Allman Brothers Band, Janis Joplin.net, The Who This Month, Setlist.fm, All The Songs: The Story Behind Every Beatles Release by Jean-Michel Guesdon & Phillipe Margotin (Black Dog & Leventhal Publishers,)  Echoes – The Complete History of Pink Floyd  by Glen Povey (Mind Head Publishing)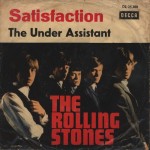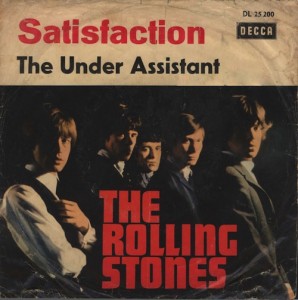 1965, The Rolling Stones started a four week run at number one on the US singles chart with "(I Can't Get No) Satisfaction," the group's first chart-topper there. In the UK, the song was initially played only on pirate radio stations because its lyrics were considered too sexually suggestive.
1966, Johnny Tilotson, The Jive Five, The Tymes, The Shangra-Las and local band The Castiles (with Bruce Springsteen … (read more…)