A calendar of rock history including birthdays, deaths, milestones, chart toppers, concerts, record releases, and other important events in music history.
Our sources include: Wikipedia,  This Day in Music, This Day in Rock, Led Zeppelin.com, Classic Rock Concerts, The Concert Database,  Live Music Archive,  The Allman Brothers Band, Janis Joplin.net, The Who This Month, Setlist.fm, All The Songs: The Story Behind Every Beatles Release by Jean-Michel Guesdon & Phillipe Margotin (Black Dog & Leventhal Publishers,)  Echoes – The Complete History of Pink Floyd  by Glen Povey (Mind Head Publishing)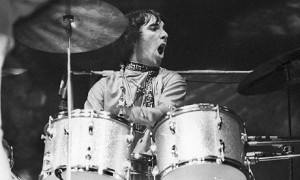 1966, The Who performed at Birmingham Hippodrome in Birmingham, West Midlands, England.
1967, Pink Floyd appeared at Blue Opera Club, held at at The Feathers public house in London, England. A patron threw a penny a Roger Waters resulting in gash to his forehead.
1968,  Keith Moon, drummer with The Who, drove his Lincoln car into a Holiday Inn swimming pool while enjoying a wild birthday party.
(read more…)