The Weekend Sports Report is hosted by "Packer" Dave Rusch and Steve Leventhal.
The Weekend Sports Report presents guests from around the world of sports. Our focus is Chicago, the Midwest, and stories our listeners want to hear about.
The Weekend Sports Report takes you inside the locker room with audio from the top players and coaches.
Show Archives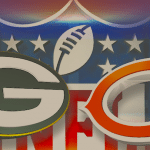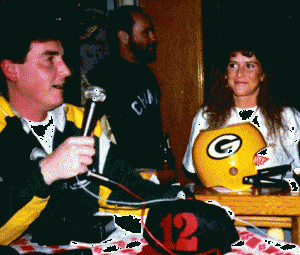 The Sports Report
will be back on December 12th.  In the mean time, please enjoy a vintage show from our archives.  This episode from 1999, takes place after the Packers avenged a November loss at Lambeau with a 35-19 victory at Soldier Field.  Packer Dave is joined by Len Ackerman and the late Bob Greenberg.  The hilarity ensues, and Dave even breaks out the guitar for "Jenny Craig" a parody of "Yesterday."  Cameos include Bob Costas.
Podcast: Play in new window | Download (Duration: 43:51 — 26.3MB) | Embed