I'm Uncle Marty, not with green, yellow or albino, these are Blue Alligators on The 3D RadioActivity number 588. Check your wristwatch, it's Blues o'clock!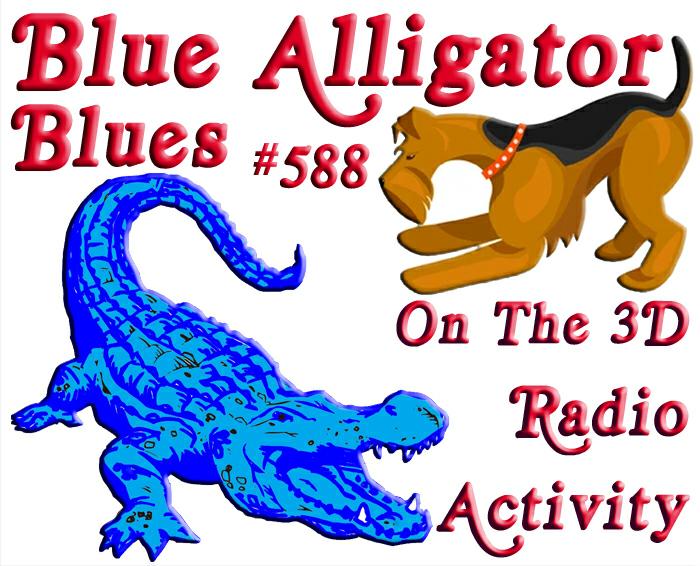 There's a baker's dozen blues tracks from the Chicago-based independent Alligator Record label founded by Bruce Iglauer in 71 who also was one of the prime movers of the Living Blues magazine a year before. They've released more than 250 blues and blues/rock albums over 50 years. Special thanks to Radio Dave and his dog Rocky for their help in sniffing out these great gator refrains we've been featuring. Tune in during the upcoming weeks as we have our traditional Musical Memorial Day series of over a hundred stellar artists who have moved on to the melodic afterlife. If you have any recommendations of anyone we shouldn't miss tell me with email to 3D Radio at usa dot com, or message me on our Facebook page where you can give us a like and where there's links to the archives of all the earlier episodes and graphics in the photo section. Both Daytona and Rocky want to remind everyone to look for us on Denver's   MileHiRadio, Theacidflashback , TuneIn and InternetFM dot com, because the best FM radio is now on the Internet.
Until we meet again, Keep Rockin' On!
…Uncle Marty

"It's not true I had nothing on, I had the radio on."
…Marilyn Monroe