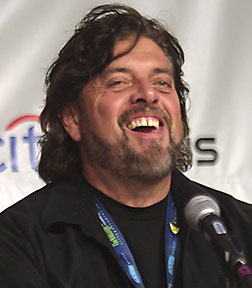 I was privileged to have the opportunity to interview legendary engineer, producer, and artist Alan Parsons. he was promoting a new album he produced by ukelele (that's right, ukelele) virtuoso Jake Shimabukuro.  "Grand Ukelele" was released on October 2nd.  Link to "Island Fever Blues"
Alan checked in via Skype, and we talked about his new project, as well as discussed the wide range of artists he has worked with over his illustrious career, including The Beatles, Pink Floyd, Al Stewart, and his own band – The Alan Parsons Project.
Among the interesting things I learned, and you will hear about, is that he never made much money from the fact that "Sirius" was used by the Chicago Bulls for player introductions, because arenas are covered by a "blanket" license.
Also, one of the reasons he chose to add content to the CD release of "Tales of Mystery and Imagination" was the availability of the Orson Wells voiceovers that were commissioned for a series of planetarium shows, but weren't finished after the record hit stores in 1976.
Another interesting tidbit was that the album "Pyramid" was originally going to have a witchcraft theme.
This interviewed flowed more in the style of a conversation, hence the post title above.
Enjoy.