Sean and I have put together A Musical Memorial Day Tribute on The Award Winning 3D RadioActivity, to the artists who we would like to think are now part of some form of a celestial afterlife, choir and orchestra.
Memorial Day is much more than a United States federal holiday which occurs every year on the final Monday of May, a gathering of a quarter million people in Indianapolis to watch The Greatest Spectacle in Racing, or a marketing ploy to inspire you to buy appliances, mattresses or household furnishings. It is the start of warm weather in the northern hemisphere and cleaning of outdoor barbecues, in preparation for unofficially beginning summer. It began as a day of remembering the men and women who died while serving in the United States Armed Forces. Formerly known as Decoration Day, it originated after the American Civil War to commemorate the Union and Confederate soldiers who died in the Civil War. By the early 20th century, Memorial Day was an occasion for more general expressions of memory, as people visited the graves of their deceased relatives in church cemeteries, whether they had served in the military or not. It also became a long weekend increasingly devoted to shopping, family gatherings, fireworks, trips to the beach, and national media events.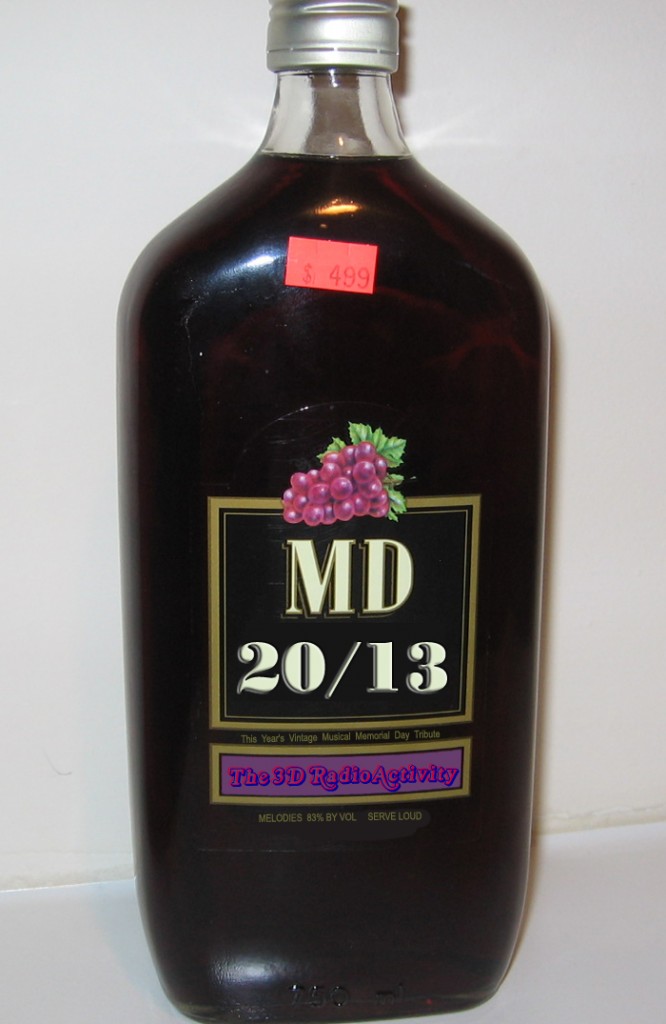 [jwplayer mediaid="9256″]
 Thanks for stopping by this week on the Facebook page, please take a few moments to add some likes to the page and the programs. I'd like to ask you to tell your friends about our program.  We are on TuneIn.com you can find the program on Groovy Radio, and InternetFM too.
If you have any ideas for our next shows please be sure to let me know.  Got a few songs to link together for a show theme?  It's easy to send an email by clicking on my name below or message me on Facebook, where you will find links to all the previous podcasts along with the graphics in the "Photo" section.
"It's not true I had nothing on, I had the radio on."
— Marilyn Monroe