Our Radio App
The app is now available for download:
Show support for your favorite station by registering for free with their unique promo code.
We are pleased to introduce a mobile app that includes not only our flagship station, Acid Flashback Radio, but a collection of forty-nine music stations of the highest quality for your listening enjoyment. These include some of our friends like Handcrafted Radio, PlanetRadio, and Radio Free Phoenix, as well as some of our favorite independent, hand-curated stations on the Internet like Radio Paradise, and Radio Brent. Discover unique stations such as QC Indie, JEMP Radio, Box Office Radio, RNB103, and Ambient Sleeping Pill. You can now show support for your favorite station by registering with their unique promo code. Or refer your friends by generating your own personal promo code. Settings -> Refer A Friend. (requires free registration).
Chat rooms, Graphics skins, Eighteen Programmable Buttons, New Screen Colors, Apple TV, MacOS.
Some features are by subscription only. 14-day free trial. No card required.
Coming soon: Car Play, FireStick, and Chromecast.
Features in our major update:
release 2.0
Lockscreen controls available on iOS and Android. See what's playing, pause and resume, and switch between pre-selected stations, all without unlocking the phone.
Registered listeners may now create a list of their favorite artists. If they opt-in, they will receive notifications when any station plays a song by one of those artists. This will help listeners discover new stations.
Browse a list of the stations, which now displays the current song for each station.
Updated feedback system now has separate choices for "Like" and "Dislike". Listeners may also write a comment on the feedback form.
Certain features are now only available to registered listeners. However, registration is FREE.
Listeners will be able to save account information across multiple devices.
New stations added: TheEl.us (rock), B105 (country) Frontier Country , ISKC Recent Prog rock, K99 Rocks
New: Favorite Artists.
Create a list of your favorite bands or artists.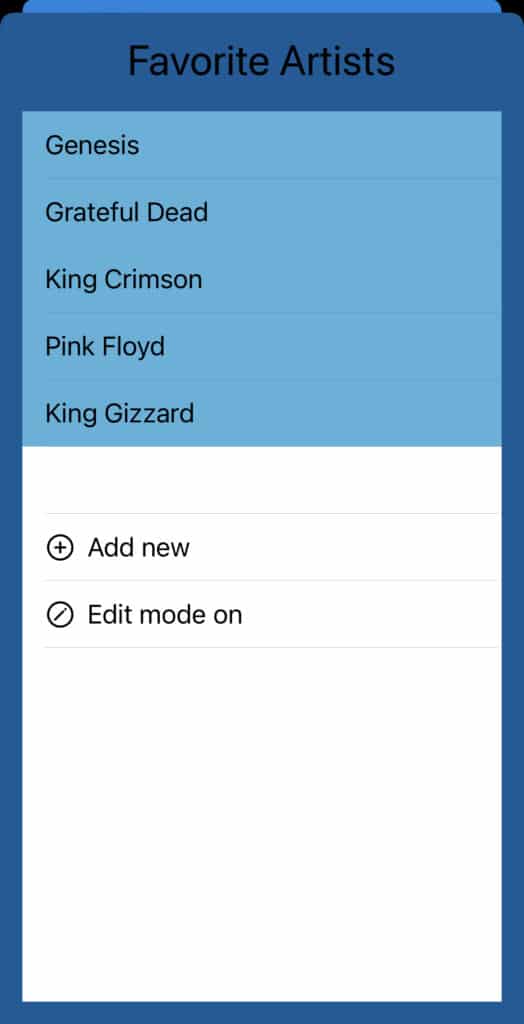 Get a notification whenever that artist is playing on a station, even one that is not assigned to any button.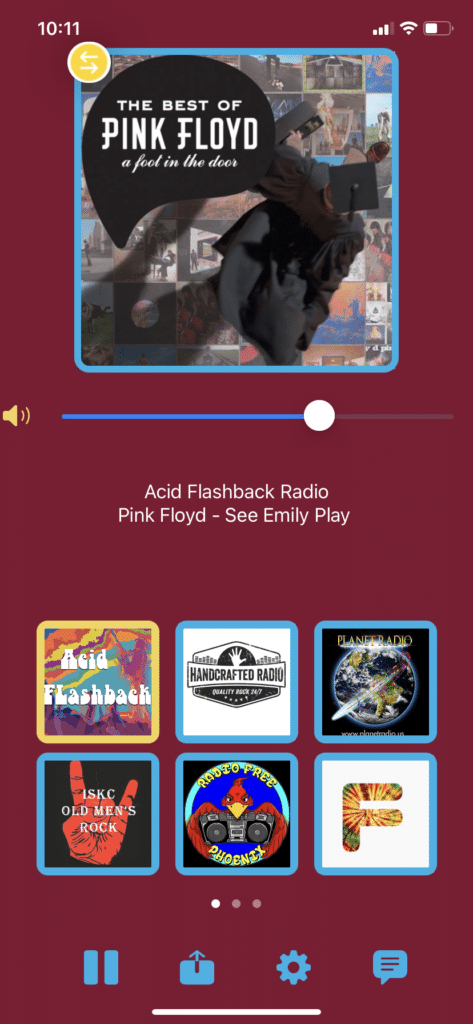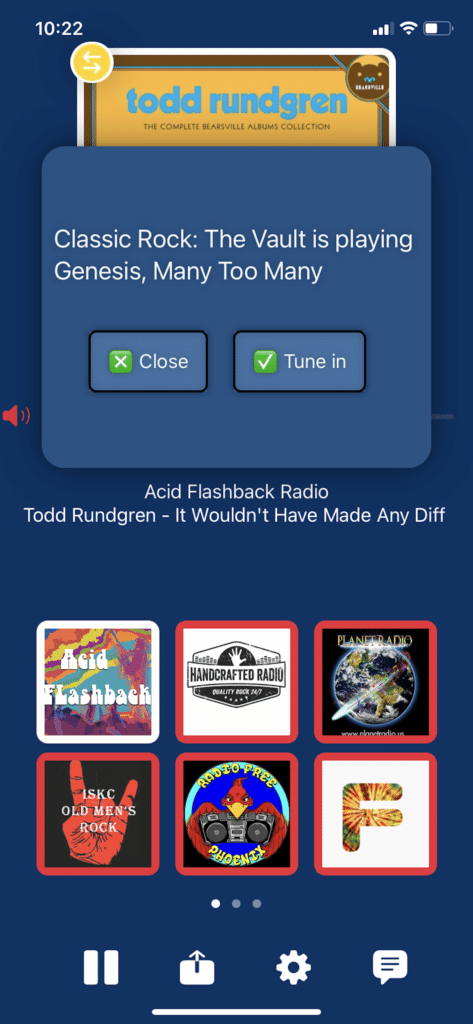 The app is now available for download:
Show support for your favorite station by registering for free with their unique promo code.

This app is ideal for in car use.
Assign the stations to any of the 18 available pre-set buttons, and easily switch from one to another.
Station buttons are arranged in three groups of six. Swipe left or right to access the additional groupings.
All of these are presented in a simple to use, ad free platform.
Our app has several customization options available by choosing the "Settings" button on the main page.
You can choose from nine different color combinations,
Use the color selector to see a preview of the different color combinations
To assign a station to a station button, press and hold that button down. This will bring up the station list. Select a station from the list and it will be assigned to the button.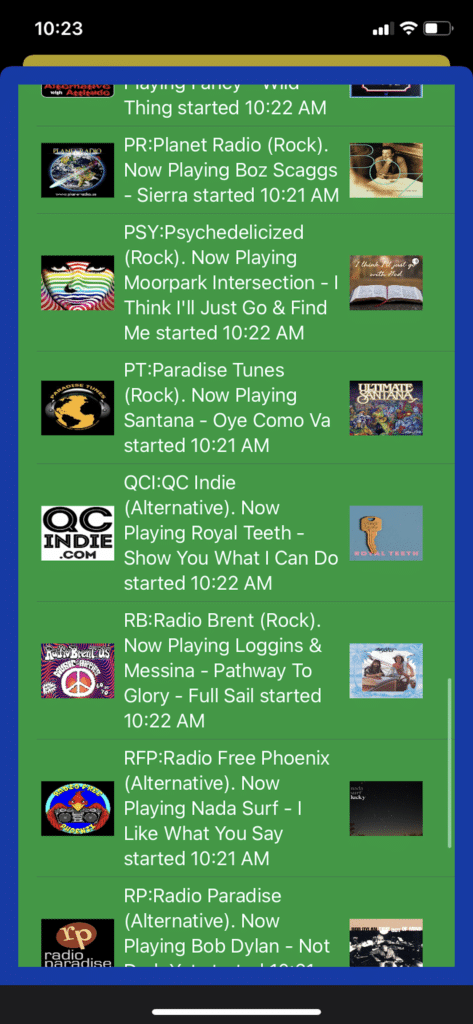 Android listeners may also use the search button, which will bring up the station list. After choosing a station, you will be returned to the main screen. Choose a button for the new station.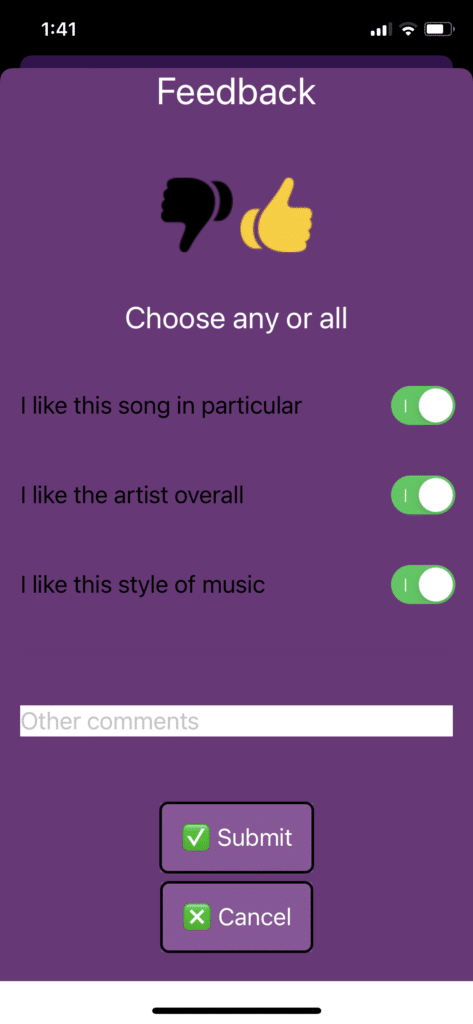 We now have an enhanced Feedback feature that allows you to tell the station if you like a particular song, artist, or music style. More importantly, you can dislike a song while still enjoying the artist or band, so that the providers can fine tune their music. You can also leave a text comment for the station.
We have more features planned for future development and release. Stay tuned for updates or enable auto-update.
To report a bug or suggest a feature, please click "Contact" on the settings page and send us a message.



Apple, the Apple logo, iPhone, and iPad are trademarks of Apple Inc., registered in the U.S. and other countries and regions. App Store is a service mark of Apple Inc. Google Play and the Google Play logo are trademarks of Google LLC.
tags: streaming radio, mobile app, hand curated music, rock and roll radio, online radio