presented by Psychedelic Time Warp
…..For a limited time, here is our Annual April Fools Day edition of the Psychedelic Time Warp radio program.
We depart from our usual formula of almost all songs and one comedy bit per hour to feature all comedy bits or parody songs and a few "Fool" tunes.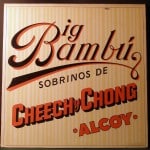 Hear outrageous, funny, and classic material from Frank Zappa, Mojo Nixon, Firesign Theatre, Conception Corporation, George Carlin, Cheech & Chong, Monty Python, Weird Al Yankovic, and much more.
Hour 1
[jwplayer mediaid="16877″]
Hour 2
[jwplayer mediaid="16878″]