I'm your Uncle Marty as The 3D RadioActivity unleashes our 471st experience. We've been going crazy playing BOOGIE from the cradle to the crypt, because it's a mighty short trip, when all of us crawled on our hands and knees, forward to present day because even if you're old and grey, and hear a boogie, it melts your troubles away.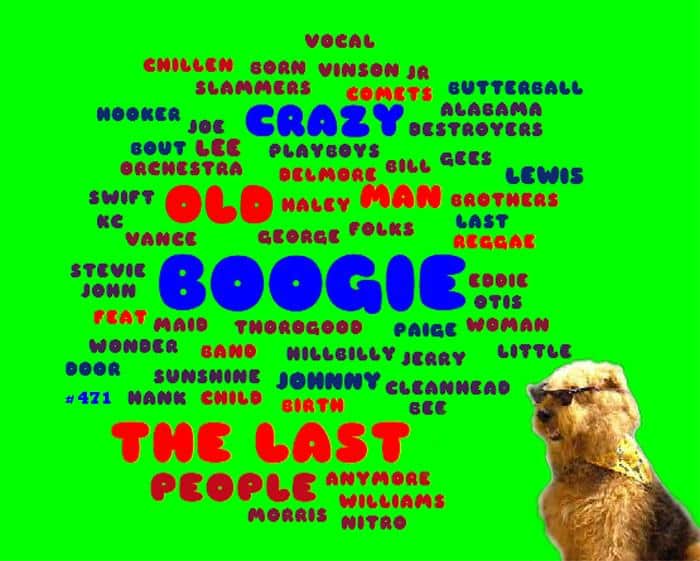 Including our Februoogie feature where we covered over 70 numbers we have touched on this theme nearly 110 times in the past, and there are still around 400 more in our bunker of boogie, so you can be sure that this is one that we will revisit again in the future, with cuts that have yet to grace our playlist.
With that said, next week will be another edition of Uncle Marty Gras with the best Fat Tuesday, Zydeco music and more before we will move in a direction of CHANGE as there are well over 300 tracks in that corner of the vault, so if you have any in mind, then tell me by sending email to 3DRadio@usa.com, or with a message on our Facebook site which has artwork in the photo section directing you to download links to all of our earlier adventures in music. That's where Sandra and Steve gave us a like along with over 11 & a half thousand visitors in the past month. Tell all your circle of best friends and family to look for us on Theacidflashback.com, http://www.villageconnectionmagazine.com/ Long Island, New York;Denver's MileHiRadio, TuneIn and InternetFM dot com, because the best FM radio is now on the Internet.
Thanks for making us part of your plan, and until we meet again, Always Rock On!
…Uncle Marty

"It's not true I had nothing on, I had the radio on."
…Marilyn Monroe