"Lots of bands play deep album cuts on tour," said Three Dog Night founding member Danny Hutton wryly. "We're going to play deep album hits." The seventeen-song, ninety minute set was well received by the sold out crowd of 2400 at the restored 1920's era movie palace in Waukegan, Illinois.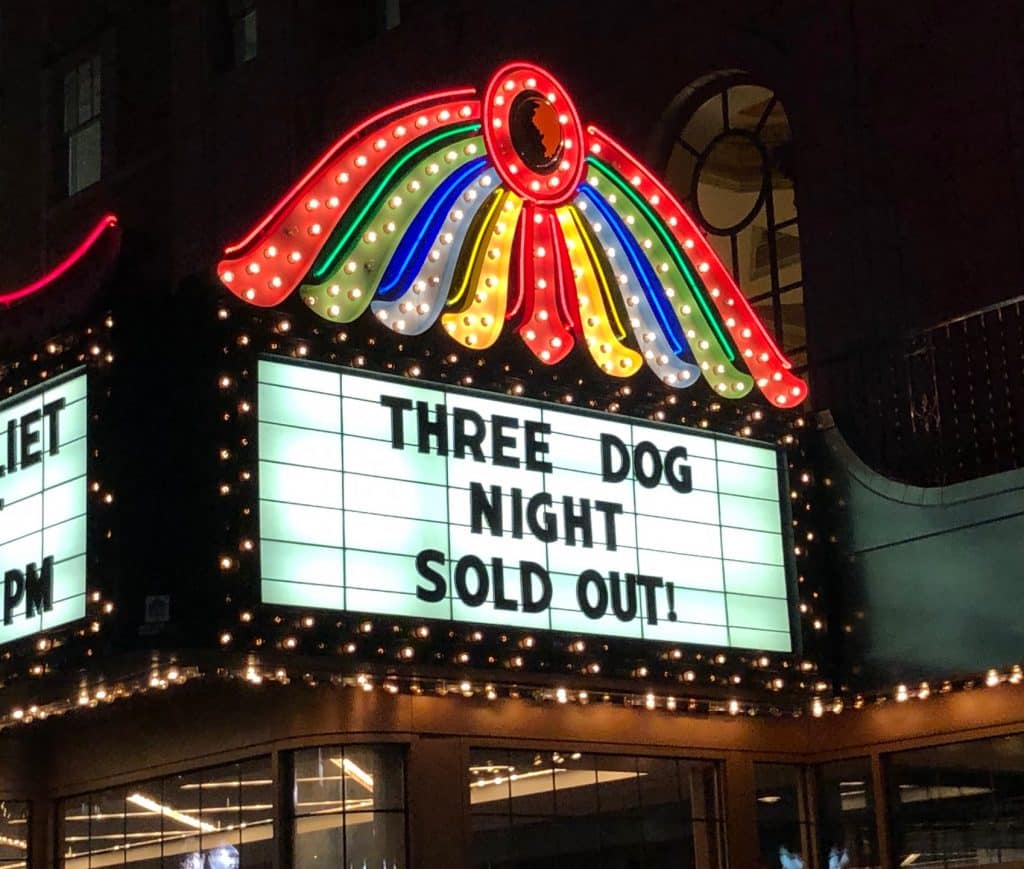 Our music guru Eric Berman often refers to the Grateful Dead as "the world's best cover band, but that moniker really belongs to Three Dog Night, who formed in 1967 with the vocal trio of Hutton, Cory Wells, and Chuck Negron. The band charted twenty-one consecutive Top Forty Hits between 1969 and 1975. Three Dog Night achieved their greatest success by taking other songwriters' compositions and crafting them with a three part harmony. The streak began with Harry Nilsson's "One," and included gems from Laura Niro (Eli's Coming), Paul Williams (Just An Old Fashioned Love Song), Hoyt Axton (Joy To The World, Never Been To Spain), Randy Newman (Mama Told Me Not To Come) and others.
Wells passed away in 2015, and Negron left the group in 1976. Guitarist Michael Allsup is the only remaining original member. Paul Kingery plays bass and sings vocals, along with vocalist David Morgan, who delivered a funny monologue on the pitfalls of getting old and included the best line of the night, "The back of my drivers license lists the organs that I need!" Paul Bautista was behind the drum kit, and Howard Laravea took over the keyboard for another original member Jimmy Greenspoon, who died of cancer in 2015.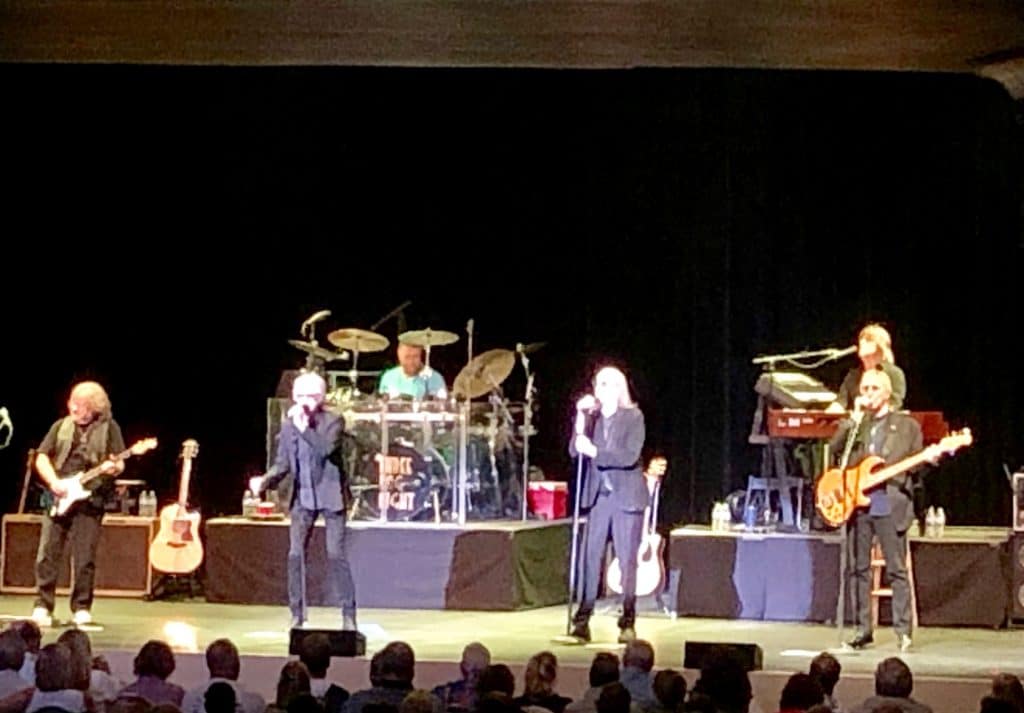 Hutton served as master of ceremonies, regaling the audience with stage banter and a few stories, such as how they recorded their first album in three days, the fact that the band had three months to compose their sophomore effort.
The most poignant moment in the show occurred during the encore when the band played "Prayer of the Children," an a cappella song from a forthcoming album.
Set list: Genesee Theatre, Waukegan, IL October 4, 2019
The Family of Man
Never Been to Spain
Shambala
Out in the Country
Easy to Be Hard
Play Something Sweet (Brickyard Blues)
One
Let Me Serenade You
An Old Fashioned Love Song
Liar
Sure as I'm Sittin' Here
Mama Told Me Not to Come
Celebratete
Encore:
Eli's Coming
Prayer of the Children
Joy to the World