This time, we pay tribute to all the Daddys out there for Father's day.  I'm Uncle Marty, this is  The 3D RadioActivity.  A dad is a male parent who has raised a child in most cases.  Traditionally, fathers act in a protective, supportive and responsible way towards their children. Involved men offer developmentally specific provisions to their sons and daughters throughout the life cycle and are impacted themselves by doing so.  A male role-model that children can look up to is sometimes referred to as a father-figure.  Other related terms of endearment are dad, pa, papa, poppa, pop, and pops. Daddy is an affectionate, familiar term, form of direct address, or nickname for a father. Popular in the Southern United States, Western United States and Ireland.  Not only is it the singular title of over six songs, Daddy also is the former name of the band Supertramp formed in 1969 before renaming themselves in early the next year.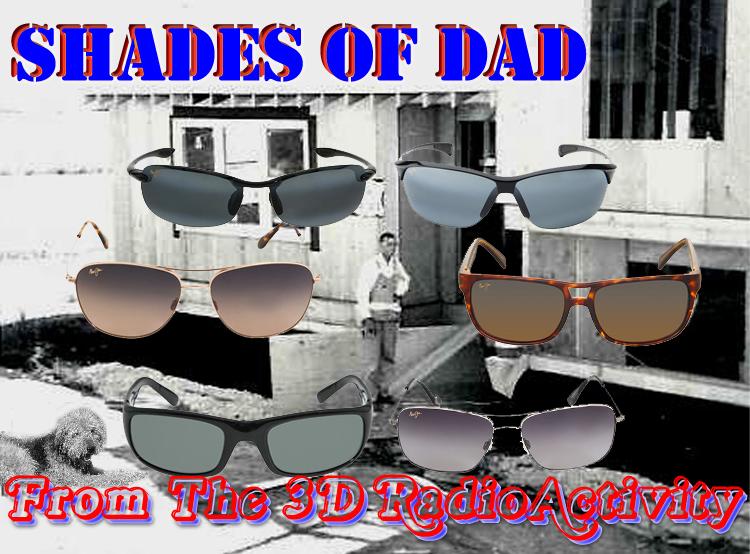 You can tune in
[jwplayer mediaid="13346″]
or download Shades of Dad here:
https://archive.org/download/The3dRadioactivity/3dradio_20140615-DadsDay.mp3
When summer arrives, I will go back to the earlier shows to do more part twos and threes of themes that I have explored so let me know what your favorite ones were.
Before we get to that season, we have one more trip to take.  I was listening to an interview with a woman from Hibbing Minnesota to pointed out that their greatest export wasn't iron ore, it was Bob Dylan.  That hatched the idea to do a show called "Bob", which will also include Marley, Seeger, Wills, the Bobettes and even more, so that's the direction we will head.
Just a reminder to go back and check out your favorite previous programs. You can find them all on https://archive.org/details/The3dRadioactivity, or more simply by looking on Facebook in the Photos section where you will find links to the shows and graphics for the more than 250 presentations we have brought you so far. While you are visiting, please don't forget to give it a "Like" too, and be sure to leave us a note with any of your cool ideas.
You can look for us all over the web via TuneIn .com, and InternetFM too.
Thanks for dialing in, and we will "ear" you next time.  Rock On!
"Education is When You Read the Fine Print.
Experience is What You Get If You Don't."
~ Pete Seeger