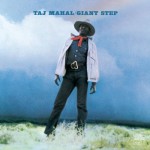 There is no rhyme or reason as to how I come up with the songs I choose to write about every day. They usually spring out of something I've been listening to or something I've read. So, if you regularly follow this column, you'll get a pretty good idea of some of the stuff I listen to on a daily basis.
For instance, today's Song Of The Day came about after reading a review of the first of three Rolling Stones concerts in Chicago this week. Now, I'm not planning on attending any of their shows here in town as I believe they've not only totally priced themselves out of the concert market, but have also priced themselves out of this world. And besides, I've seen them several times in the past when they were much younger and probably much better.
But the astronomical price of their tickets hasn't diffused my interest in what their set list looks like and how people say they sounded. Each show on the tour so far has had Mick Taylor as a special guest coming out to play "Midnight Rambler," but there's usually a "surprise" guest at every show as well.  While some markets have lucked out by getting guests like Tom Waits to take a star turn with the Stones, others have seen the likes of Katy Perry and Gwen Stefani "grace" the stage.
So far, Chicago is one of the luckier markets on the tour because blues legend, Taj Mahal was the Stones' guest for their show the other night, and together they played "Six Days On The Road." The song was one that Mahal originally cut for his 1969 double album Giant Step/De Ole Folks At Home.
This led me to pull out my copy of the record which I haven't listened to in many years. The title track of the album is a radically revised version of the Carole King/Gerry Goffin classic "Take A Giant Step," which most people know by The Monkees' recording of the song from their 1966 debut album.
Henry Saint Clair Fredericks took the name Taj Mahal, which came to him in a dream, while in college studying agriculture and animal husbandry in 1959. As a child, he was as passionate about farming as he was about music, and there was a time when he considered following his interests in farming over music. Fortunately, he chose music but his love of farming has led him to perform at numerous Farm Aid concerts over the years.
Mahal relocated to the West Coast in the early 1960s and established a name for himself playing solo blues in clubs. He soon met Ry Cooder, and along with Jesse Lee Kinkaid formed the group, The Rising Sons. The Rising Sons recorded for Columbia in 1964 resulting in the release of a single. The group cut an album's worth of material for the label, but Columbia didn't know what to do with an interracial group in the early 1960s, so the record languished in the vaults unreleased until 1993.
Between the Rising Sons debacle and Mahal's self-titled first studio album for Columbia in 1968, he worked with the likes of Howlin' Wolf, Buddy Guy, Lightnin' Hopkins, and Muddy Waters. He also played on sessions (along with Ry Cooder) for the Rolling Stones and even appeared in The Rolling Stones' Rock and Roll Circus. (Hence, the reason he was the special guest at their show the other night.)
Giant Step/De Ole Folks At Home is Taj Mahal's third Columbia release from 1969. The double album is half electric and half acoustic and it features a freewheelin' and eclectic selection of originals, traditional blues tunes and pop covers.
The electric half features Mahal backed by Jessie Ed Davis on guitar and keyboards, Gary Gilmore on bass and Chuck Blackwell on drums. Together they create a beautiful noise as they run through a selection of blues-flavored covers including today's Song Of The Day, Sonny Boy Williamson's "Good Morning Little School Girl," Dave Dudley's "Six Days On The Road," Bobby "Blue" Bland's "Farther On Up The Road," Leadbelly's "Keep Your Hands Off Her" and Blind Willie Johnson's "You're Gonna Need Somebody On Your Bond." The album's final track is "Bacon Fat" which is attributed to Garth Hudson and Robbie Robertson, but more likely stems from pen of Andre Williams' who scored a #9 R&B chart hit with the song in 1956.
The stripped down rural acoustic blues of De Ole Folks At Home features solo performances by Mahal on vocals, guitar, harmonica and banjo performing  a mix of his own songs like "Light Rain Blues," "Blind Boy Rag," "A Little Soulful Tune," "Cajun Tune" and "Country Blues #1," and covers of "Candy Man," "Stagger Lee" and "Linin' Track."
All in all, Mahal recorded 12 albums for Columbia through 1976, and then moved on to Warner Bros. for three more. He also wrote the score for the films Sounder and Brothers.
Later years found him moving to Hawaii, forming the Hula Blues Band and recording numerous records for Gramavision and the Private Music record label that incorporated his love of West African  and Caribbean music, Americana, Blues, Zydeco, Rock and R&B. He's also recorded several popular children's records. His album, Señor Blues won a Grammy Award for Best Contemporary Blues Album in 1997, and he won another one in 2000 for his album Shoutin' in Key.