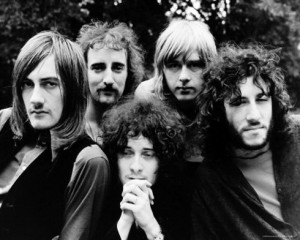 1969, Fleetwood Mac, Pentangle and Duster Bennett all appeared at London's Royal Albert Hall "Pop Proms."
1969, King Crimson played at the Old Granary, Bristol, England.
1969, Pink Floyd performed a one hour show at the President's Ball at the Top Rank Suite, in Cardiff, Wales.  It was presented by Llandaff Technical College. They were paid £100 ($150).
1971, Yes appeared at the Civic Center Music Hall, Oklahoma City, Oklahoma.
1972, Buddy Miles plays at The Warehouse in New Orleans, Louisiana.
1973, David Bowie appeared at City Hall, Newcastle Upon Tyne
1973, George Harrison knocked Paul McCartney from the top of the US singles chart with "Give Me Love, Give Me Peace On Earth." His second number one, and a top eight hit in the UK.
1974, The Allman Brothers Band performed at Robertson Stadium in Houston, Texas.
1974, The Grateful Dead played at the Civic Center Arena in Springfield, Massachusetts.
1975, David Bowie begins filming The Man Who Fell to Earth.
1975, Cher married Greg Allman four days after her divorcing Sonny Bono, the couple split after ten days, followed by a three year on and off marriage.
1975, The Jackson Five announced that they were leaving Motown Records for Epic Records. The brothers were forced to change their name to The Jacksons since Motown owned the other name.
1976, Police raided the home of Neil Diamond searching for drugs, they found less than one ounce of marijuana.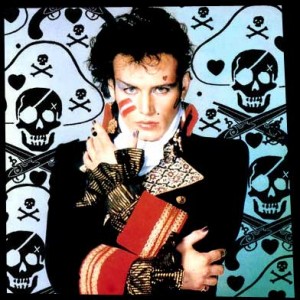 1976, Stuart Goddard, (Adam Ant), placed the following ad in the classified section of the Melody Maker, "'Beat on a bass, with the B-Sides." Andy Warren answered the ad and the pair went on to form Adam and The Ants.
1977, Marvel Comics launched a comic book based on the rock group KISS.
1978, The Sex Pistols release "My Way," as interpreted by Sid Vicious.
1978, host Martin Mull welcomes Jethro Tull, Robert Palmer, and Flo & Eddie on TV's Midnight Special.
1980, The Who played at Veterans Coliseum in Phoenix, Arizona.
1981, Blue Oyster Cult appeared at Poplar Creek Music Theater, Hoffman Estates, Illinois.
1984, Huey Lewis and the News went to number one on the US album chart with Sports.
1989, The Stone Roses played at Leeds Polytechnic in England. The gig almost didn't take place after a security man wouldn't let singer Ian Brown into the gig.
1990, New Kids On The Block started a three week run at number one on the US singles chart with "Step By Step', It was the group's third US chart topper and a number two hit in the UK. Their album Step By Step also went to number one on the UK album chart.
1995, American soul singer Phyllis Hyman committed suicide by overdosing on pentobarbital and secobarbital in her New York City apartment aged 45. She was found hours before she was scheduled to perform at the Apollo Theatre, in New York.
2001, American guitarist and producer Chet Atkins died in Nashville aged 77. Recorded over 100 albums during his career, and produced records for Perry Como, Elvis Presley, Don Gibson, Jim Reeves and Waylon Jennings. He was a major influence on George Harrison and Mark Knopfler.
2001, Beach Boys member Al Jardine went to court in a bid to sue his former band mates, claiming he had been frozen out of the Beach Boys. The $4 million (£2.35 million) suit was filed against Mike Love, Brian Wilson, the Carl Wilson Trust, and Brother Records Incorporated in a New York Superior Court. In 1998 a US judge temporarily barred Jardine from performing under the name Beach Boys Family And Friends after legal action from Mike Love and Brother Records. Jardine lost the case in 2003.
2007, R.E.M. played a five-night series of shows at Dublin's Olympia Theatre. Dubbed "working rehearsals" by the band, many songs from their forthcoming album Accelerate were debuted.
Born on June 30: Florence Ballard,  The Supremes (1943); Glenn Shorrock, singer-songwriter Little River Band (1944); Andy Scott, Sweet (1949); Stanley Clarke (1951); Adrian Wright, The Human League (1956);  Doug Sampson, Iron Maiden (1957); Yngwie Malmsteen, Swedish guitarist, songwriter (1963)