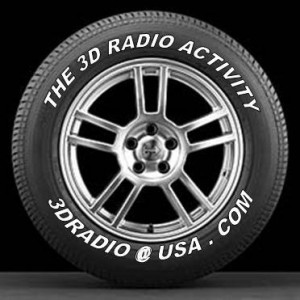 The 3D Saint Patrick's Day show is available for downloading
Twenty-six  fine songs from Boomtown Rats, McGuinness Flint,  Rory Gallagher, Enya, Petula Clark, Thin Lizzy, Clannad, The Cranberries, Elvis Costello And The Attractions, Mark O'Connor, Travis Tritt, Marty Stuart, Johnny Cash, Charlie Daniels, Horslips, The Muppets, Van Morrison, Sinead O'Connor, & The Chieftains,  Dexy's Midnight Runners, The Commitments, Tom Jones, The Corrs, Bryan Bowers, The Pogues, Flogging Molly, Green Day, Dropkick Murphys,
The Tossers, and The Dubliners.
http://www.archive.org/download/The3dRadioactivity/3dradio_20120319_StPats.mp3
We're still rounding up ideas for the next two shows, Do you have any thoughts or requests that will make a good show?  Be sure to let me know!
For Easter, we will feature some great gospel music, and the week after that will be The Awards Show, where we will play music that has won some major award, as a way to salute The 3D RadioActivity being recognized by The 2012 BEA/NAB in the Specialty Radio Program category.
For more details, be sure to check out the program's FaceBook page here:
The 3D RadioActivity
…Uncle Marty
"It's not true I had nothing on, I had the radio on."
…Marilyn Monroe