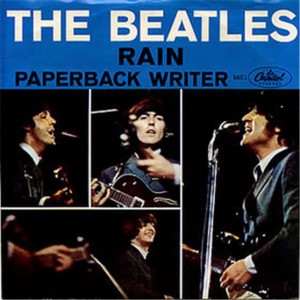 1966, At Abbey Road, the Beatles record "Paperback Writer."
1966, During a four month world tour, Bob Dylan appeared at Sydney Stadium in Sydney Australia, the first of seven shows in Australia.

1967, Nancy and Frank Sinatra were at number one on the singles chart with "Somethin' Stupid," making them the only father and daughter to have a chart topping single as a team.
1967, Pink Floyd appeared at the Tilbury Railway Club in Tilbury, England.
1968, Bobby Goldsboro started a five week run at No.1 on the singles chart with 'Honey.
1970, Genesis appeared at Friars, Aylesbury, England. Peter Gabriel, Mike Rutherford, Tony Banks and band received £10 for the gig.

1971, The Rolling Stones released 'Brown Sugar' the first record on their own label, Rolling Stones Records, which introduces the infamous licking- tongue and lips logo.
1973, Roger Daltrey releases his first solo album, "Daltrey."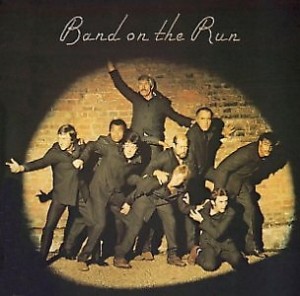 1974, Elton John went to number one on the singles chart with "Bennie And The Jets," his second chart topper.

1974, Paul McCartney's Band On The Run went to number one on the album charts. McCartney's third number one, which went on to sell over 6 million copies world-wide.
1978, The Supremes played the first of three nights at the Palladium in London, England.
1979, Dave Lee Roth collapses from exhaustion onstage in Spokane, Washington during a Van Halen concert.
Born on April 13: Brian Pendelton, The Pretty Things, and Jack Casady, Jefferson Airplane (1944); Lowell George (1945); Al Green (1946): Max Weinberg, E Street Band (1951); Butch Taylor, Dave Matthews Band (1961) and Marc Ford, The Black Crows