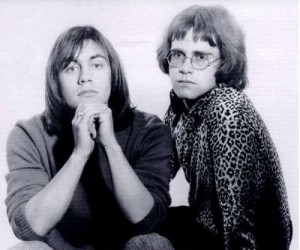 1967, Reg Dwight (Elton John) and his song writing partner Bernie Taupin signed to DJM publishing, their signatures had to be witnessed by their parents because they were both under 21 years of age. Taupin answered an advertisement for a lyric writer placed in the New Musical Express, the pair have since collaborated on over 30 albums.
1967, The Beatles finished recording 'Blue Jay Way', 'Flying' and 'Magical Mystery Tour.' The Beatles have only six songs, not enough for an album so decided to issue a double-EP. Capitol Records didn't think the double-EP format would be acceptable for the US market, so they decide to put out an album instead. The six "Magical Mystery Tour" songs with five of the six songs from The Beatles' 1967 singles went on side two.
1968, Pink Floyd plays at the Porchester Hall (Bayswater) in London, a public "hall" that opened in 1929.
1969, The Rolling Stones kicked off their 6th North American tour at Fort Collins state University, Colorado. Also on the bill, Ike and Tina Turner, Chuck Berry and BB King.
1970, Led Zeppelin released their third album, which features a distinctive pinwheel revolving cover. It entered the UK chart at No. 1 and spends a total of 40 weeks in the Top 75.
1971, The Grateful Dead performed two sets at Harding Hall in San Francisco.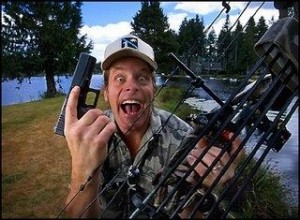 1974, Ted Nugent won a National Squirrel-shooting contest after picking off a squirrel at 150 yards. The heavy metal guitarist also shot dead 27 other mammals during the three day event.
1975, Elton John started a three week run at No.1 on the album chart with 'Rock Of The Westies', the singers tenth studio album and seventh No.1 contained the No.1 single, 'Island Girl', which was released prior to the album.
Born on this day: Mary Travers (1937); Johnny Rivers (1942) and Joni Mitchell (1943)