Today we remember Ray Manzarek from The Doors who passed away yesterday. One of the more prominent songs he wa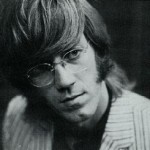 s featured on. Also listen to his own word
s today talking about Jim Morrison. Steve Leventhal from Internet FM and Acid Flashback interviewed Ray in 1994.
Manzarek was of Polish descent, born and raised on the South Side of Chicago, Illinois, as were his parents, Helena and Raymond Manczarek.[3] Growing up, he took private piano lessons from Bruno Michelotti and others. He originally wanted to play basketball, but he only wanted to play power forward or center. When he was sixteen his coach insisted either he play guard, or not at all, and he quit the team. Manzarek said later if it was not for that ultimatum, he might never have been with the Doors. He went to Everett Elementary School on S. Bell St. and attended St. Rita High School in Chicago.[4] He graduated from DePaul University with a degree in Economics and played in many shows at the school.
From 1962 to 1965, he studied in the Department of Cinematography at UCLA, where he met film student Jim Morrison. At UCLA Ray also met Dorothy Fujikawa, whom he would marry. They would have a son, Pablo. Forty days after finishing film school, thinking they had gone their separate ways, Manzarek and Morrison met by chance on Venice Beach in California. Morrison said he had written some songs, and Manzarek expressed an interest in hearing them, whereupon Morrison sang a rough version of "Moonlight Drive." Manzarek liked the songs and co-founded the Doors with Morrison at that moment.
Manzarek met drummer John Densmore and guitarist Robby Krieger at a Transcendental Meditation lecture. Densmore says, "There wouldn't be any Doors without Maharishi."[5]