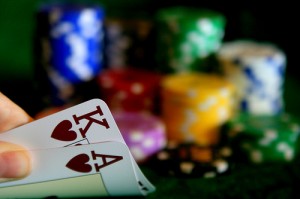 Some people, like my friend Les Grobstein, Chicago sports maven, have long turned their noses up at the wide world of tournament poker as a feat of athletic prowess.
After outlasting 500 of the 537 entrants into event #5 of the 2012 Chicago Poker Classic, I can debunk that with certainty.
I cannot drive a golf ball 320 yards, my baseball skills left me in ninth grade, if I ever had any, and I'm just as bad at basketball.
However, like many fans, I was awed by Chris Moneymaker's victory in the 2003 World Series of Poker Main Event. He was the first Series champ to have won his entry via an online poker site. What little poker experience I had from my high schools days, and later in the occasional friendly, home poker game was enough to spike my interested in Texas Hold 'Em poker.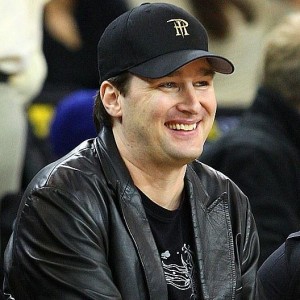 I'll never be able to hit a 90 mph fastball, keep up with a PGA tour player, or beat Derrick Rose one on one, but I can sit down at a poker table and have a chance to outlast a top pro. If I played against Phil Hellmuth twenty-five times, I might take one heads up match from him. I'd need the right combination of cards and some chutzpah, but it could be done.
Luck is a factor, but more so are patience, concentration, and paying attention to the little details. Poker has often been described as a "game of people, played with cards." That is what enables good players to get better reads on their tablemates, and help the decision making process when calling big raises or folding a hand in a crucial situation.
Just as important is mental and even physical stamina. A deep run in The World Series of Poker Main Event can run for eight days. That doesn't even include the early days of the event, where the field has to be split up to accommodate all the contestants. That makes the Main Event last up to two weeks. Still, each player can expect to be playing nine to ten hours each day.
Golf seems to be the closest parallel. While football, basketball, and baseball contests last around three hours (except for Red Sox games,) pro golf is an all day outing. I've known of pro poker players to tweet about hitting the gym in the morning on tournament days. Prize pools at the major poker events can rival or exceed those at Augusta, Wimbledon, or Indy.
Now I've cashed in a few tournaments, both live and online, but in three previous attempts, I was unsuccessful in cashing in a WSOP Circuit event. Horseshoe Casino in Hammond, Indiana hosts a WSOP tournament in the fall, and the Chicago Poker Classic at the end of February.
Given a limited bankroll, the event of choice for me was the $240 No-Limit Event. It began promptly at 12 noon, and was scheduled to quit for the night at around 1:30 in the morning. Let me tell you, I was physically wiped out at the end of the day's play.
Shortly before that, as is standard in a multi-day tournament play, the director announced that the tournament pause would occur after the completion of five more hands. At 3000-6000 blinds, and antes of 500 chips, my stack of 23,000 chips could have enabled me to limp into the next day's action, by simple folding each of those hands. However, factor in an hour's drive back to the casino, and with the blinds coming my way, meant that, short of doubling up, I would have had about 11,500 chips to start play on day two against the rest of my tablemates, whose stacks were eight and ten times larger. Falling on the proverbial sword didn't seem so bad. I was already in the money. The top fifty-four finishers would cash in this event.
As often happens, the cards dictate my actions. In the very first hand dealt out, I had a suited Ace-King. At that stage of the tourney, it is automatic decision, and all the chips went into the middle. The player to my immediate left, who had a sizable stack of his own, raised in an instant, going all in himself, and chasing out the remaining players, including the blinds. His pair of jacks held up, and out I went collecting $521 for my efforts. Sure, the $25,000 top prize would have been sweet, but the money was a nice end to my recent tournament drought.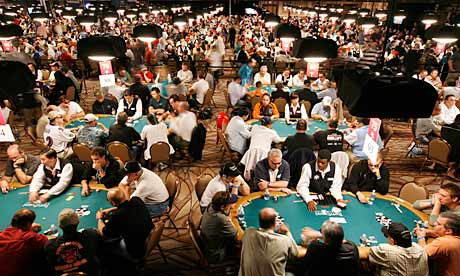 Going deep into a tournament requires a considerable amount of poker skill, which I don't profess to have in abundance, and a certain amount of luck. I have never cashed in a tournament without winning at least a few hands where I should have been sent packing. Case in point, midway through Monday's event, I called a raise with an A-7. The resulting flop was A-9-7, giving me two pair. I re-raised all-in with my stack, which at the time was about 14,000, just above what I started with. I was called by a player with A-Q. The turn card was another nine, counterfeiting my sevens, giving my opponent a better two pair, because of the presence of his queen. Luckily, another seven appeared on the river to complete a full house, and doubling my stack.
Another one of my favorite plays is to go all in without looking at the cards when I'm very short stacked. Late in the evening, I faced just that situation when everyone folded around to me in the small blind. "I'm not looking, but I'm all in," I announced to the table. The big blind responded, "Well I'm looking, and I call," as he flipped over 9-10. As I turned my two cards over, a big smile crossed my face when I saw that I was way ahead with the ace and nine of hearts. I won the hand and stayed alive.
It doesn't hurt to get decent cards either. Some tournament players can go hours without getting good cards, but I saw aces, queens, tens and some other good hands on a semi-regular basis. Most of the early hours found me going up a few thousand chips, then ebbing back closer to the starting stack of 10,000. But I never really dipped very far below that. My table had some pretty solid players, so other than a couple of bust outs, most of us were relatively even in chip counts.
At some point before the dinner a break, a gentleman in his late seventies or early eighties ambled over with several racks of chips. After he arranged them on the table, I must have counted about 140,000 chips, about three times as many as the next largest stacks at our table.
I just sat back and watched as this guy took out someone else's pocket kings with a set of threes, and added to his pile when people couldn't or wouldn't match his raises. A monster chip stack is usually big trouble, and I generally stayed out of harms way. I folded cards I normally like to play such as A-10 suited and J-Q because he was still in the hand. Only when he sat one out would I venture in. Most of the times he played hands, he had cards, and got the proper respect from everyone at our table.
Tournament play begins with a large number of tables. As action proceeds, the players are knocked out, and the tournament directors condense everyone to the remaining tables towards a "final" table. We were at the far end of the room, so our table was never "broken up," and instead, as players busted out who were sitting at our table, people from other tables would replace them. Eventually, a few big stacks began to arrive, so now several people were sitting on stacks at or just above 100k.
I was able to get my chip stack up to about 60k, with the help of some good cards, including a 2-2 turned into a full house. At that point there were only about 20 knockouts to go, before those left would be "in the money," so I had to remind myself to play extremely cautious. My only speed bump occurred when my pocket queens lost out to a K-J, who caught a king on the river. I had him "covered," but it cost about a third of my chips. That player proceeded to go on major "heater" and was still playing with a sizable stack upon my exit.
A few well-timed semi bluffs kept me about even, because rising antes and blinds can drain even a modest stack, as an event proceeds. Since I had played fairly tight all day, my bluffs were getting the respect they deserved. Just to make sure the new arrivals got the message, I showed a pair tens and an ace-queen to the table. Otherwise, I normally do not show bluffs or even winners when I play.
About 11:30 it was announced that we were all "in the money." Cheers, high fives, and fist bumps erupted around our section of the room. The powers that be told everyone, we'd continue to play until the end of the 15th level or 1:30, whichever came first. I won a few more small pots to keep going and as several more players were knocked out along the way, and I moved up the money list. If I had made it to 36th place, it would have been a bump of another hundred dollars, but one cannot pass up A-K suited against the big blind. Only I didn't know he'd call and beat me with his jacks. As it turned out, I was the last player among the ten who began at our table still in the tournament when I got knocked out. If only we'd made a "last longer" side bet, I would have made more money.
It was exhausting, physically and mentally, but I was happy to walk out with cash in my pocket. At two in the morning, there isn't any traffic so I cruised home and collapsed in bed. Thirty-some-odd players had to do the same, but weren't due to return until twelve hours later. Good luck to them. Maybe this fall or next March, I'll be doing the same.