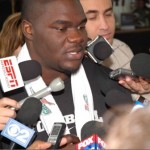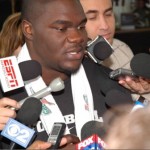 Since our inception in 1993, SRN has covered a number of major sports events and milestones.  Here we present some of the best audio we have acquired covering some of the biggest names in sports.
Back in our early days, we, like everyone else, recorded interviews on analog tape.  Recently, we have combed our audio vault and have been restoring audio from interviews and press conferences, by converting it to digital form.
SRN Broadcasting has a treasure trove of old audio from some of the biggest sporting events of the past two decades including the Super Bowl, NBA Finals, World Series, Stanley Cup, NCAA Final Four, PGA, and more.
We also have interviews from some of the biggest names in sports such as Michael Jordan, Kobe Bryant, Bret Favre, Tiger Woods, and others.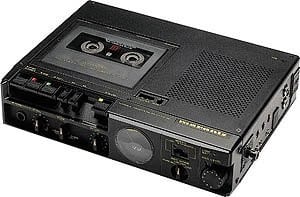 We are please to present reports and stories chronicling top achievements in sports history with audio from the SRN archives under the brand name SportsAudio.net.
We present to you our growing collection of sports audio archives.
These are available free, for private, non-commercial use. Anything else requires our permission, a note from your mother, or a carefully crafted essay explaining why….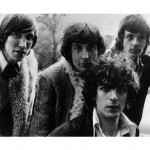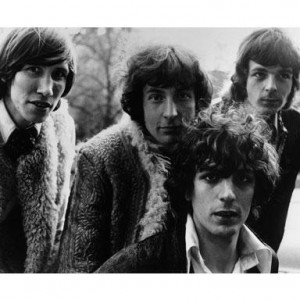 1966
, Pink Floyd (who were paid £15 for the gig), The Move, Denny Laine, and Soft Machine all appeared at the launch for
International Times
at London's Roundhouse.
1966, The Four Tops started a two week run at number one on the US singles chart with "Reach Out And I'll Be There." The spot was previously held by "Cherish" from The Association.
1967, Cream played at the Grande Ballroom in Detroit, Michigan.
1967, The first Sacramento Pop Festival took place which featured Spirit, Jefferson Airplane, Nutty Gritty Dirt Band, Strawberry Alarm Clock and Sunshine Company.
1967, The Who tape an appearance on the BBC1 TV show Twice A Fortnight miming to "I Can See For Miles" and "Mary Anne With The Shaky Hands." The director chooses to shoot the band using constant, rapid zooming shots. This motion-sickness inducing performance airs on the 21st, and is shown in the US on American Bandstand on December 30th.
1968, Vanilla Fudge played at the MECCA in Milwaukee, Wisconsin.
1969, The Who appeared at the Capitol Theatre, Ottawa, Ontario.
1970, Yes performed at Dundee University, Dundee, Scotland.
1971, Pink Floyd kicked off a 30-date North American tour at the Winterland Auditorium in San Francisco, California.
1972, Lieutenant Pigeon were atop the UK singles chart with "Mouldy Old Dough." Keyboard player Rob Woodward had his mom play piano on the single, making them the only mother and son act to score a UK number one. The song was recorded in the front room of their semi-detached house.
1973, Keith Richards was found guilty of trafficking cannabis by a Court in Nice, France. The Rolling Stone was given a one-year suspended sentence and a 5,000 franc fine. He was also banned from entering France for two years.
1974, David Bowie plays the first of a six night engagement at the Michigan Palace in Detroit, as part of the Philly Dogs Tour. Carlos Alomar, David Sanborn, and Luther Vandross were all part of Bowie's musical entourage.
1975, Jefferson Starship performed at the Civic Arena, Pittsburgh, Pennsylvania.
1976, AC/DC appeared at Cirque Royal in Brussels, Belgium.
1977, Debby Boone started a 10 week run at number one on the singles chart with "You Light Up My Life," the longest stay at the top since Guy Mitchell's "Singing The Blues."
1978, Bob Dylan performed at Riverfront Coliseum, Cincinnati, Ohio.
1979, Abba played their first concert in North America when they appeared in Vancouver, Canada.
1980, Blue Oyster Cult appeared at Memorial Auditorium, Utica, New York.
1981, The Grateful Dead played at the Melkweg in Amsterdam.
1983, Genesis went to number one on the album chart with their self-titled album Genesis.
1988, Bon Jovi started a four-week run at number one on the album chart with New Jersey.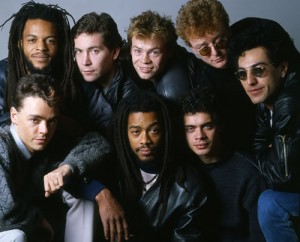 1988, UB40 went to number one on the singles chart with their version of the Neil Diamond song "Red Red Wine."
1995, Paul and Linda McCartney were the guest voices on Fox-TV's The Simpsons in an episode called "Lisa the Vegetarian." McCartney's stipulation for appearing was that Lisa's decision to become a vegetarian would be a permanent character change, to which producer David Mirkin agreed.
1997, Michael Jackson played the last date on the HIStory Tour at King's Park Rugby Stadium, Durban, South Africa. During the tour, Jackson performed 82 concerts in 58 cities to over 4.5 million fans, visiting five continents and 35 countries.
2000, Radiohead went to number one on the US album chart with Kid A, the group's fourth album. It became the first Radiohead release to debut at the top position in the US.
2000, U2 went to number one on the UK singles chart with "Beautiful Day," the group's fourth UK top single and taken from their album All That You Can't Leave Behind.
2008, Jon Bon Jovi became the latest musician to disapprove of the use of his songs in John McCain's US presidential campaign. The Bon Jovi song, "Who Says You Can't Go Home," was used during rallies held by Republican vice presidential candidate Sarah Palin. Foo Fighters, Heart and Jackson Browne had all asked Mr McCain to stop using their tracks in his presidential bid. Bon Jovi, a Democrat supporter, threw a $30,000 (£17,000) per person, fund-raising dinner for Democratic candidate Barack Obama at his New Jersey home in September.
Born on October 15: Barry McGuire (1935);  Don Stevenson, Moby Grape (1942); Richard Carpenter (1946); and Tito Jackson (1953)