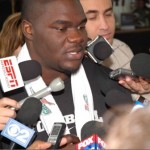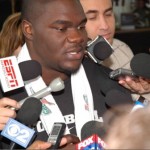 Since our inception in 1993, SRN has covered a number of major sports events and milestones.  Here we present some of the best audio we have acquired covering some of the biggest names in sports.
Back in our early days, we, like everyone else, recorded interviews on analog tape.  Recently, we have combed our audio vault and have been restoring audio from interviews and press conferences, by converting it to digital form.
SRN Broadcasting has a treasure trove of old audio from some of the biggest sporting events of the past two decades including the Super Bowl, NBA Finals, World Series, Stanley Cup, NCAA Final Four, PGA, and more.
We also have interviews from some of the biggest names in sports such as Michael Jordan, Kobe Bryant, Bret Favre, Tiger Woods, and others.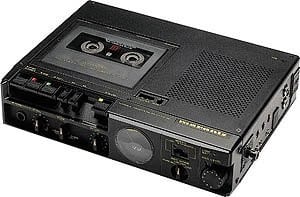 We are please to present reports and stories chronicling top achievements in sports history with audio from the SRN archives under the brand name SportsAudio.net.
We present to you our growing collection of sports audio archives.
These are available free, for private, non-commercial use. Anything else requires our permission, a note from your mother, or a carefully crafted essay explaining why….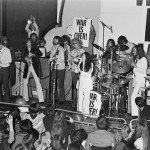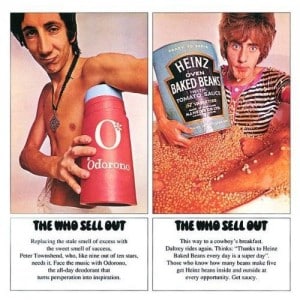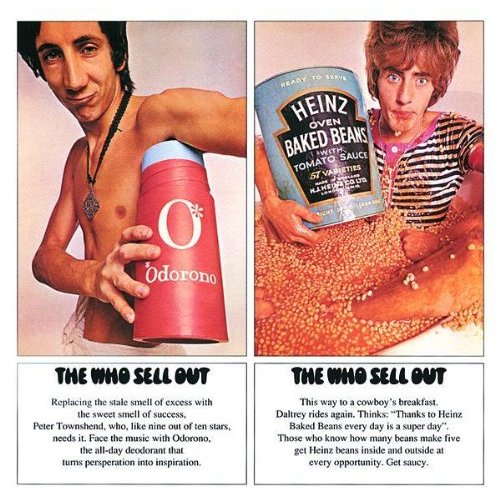 1967
,
The Who Sell Out
LP is released in Britain. The album was to have been released a month earlier but was delayed while permission was sought from all the companies mentioned in the commercials. While getting the rights for the commercials, someone forgets to secure the rights for the Radio London jingles and a lawsuit erupts. Those who rush out to buy the first copies of the album in the store find a psychedelic poster designed by Adrian George inside. Good condition posters are now one of the most sought-after Who artifacts.
Melody Maker
declares: "The Who drop out of everything that is supposedly fashionable and therefore valid in 1967's flowery year. On the whole, this album easily surpasses anything The Who have done before."  The album peaks at number 13 in the UK charts, failing to make the top ten as their two previous albums had done. With "I Can See For Miles" rising no higher than  number ten in the singles charts, it points toward The Who's sinking popularity in their home country.
1967, Vanilla Fudge played at the Grande Ballroom, Detroit, Michigan.
1969, John Lennon played what would be his final ever gig in the UK when he appeared at The Lyceum Ballroom, London, with the Plastic Ono Band in a UNICEF Peace For Christmas benefit. George Harrison, Eric Clapton, Delaney and Bonnie, Billy Preston and Keith Moon also took part.
1970, The Allman Brothers Band appeared at Mercer University in Macon, Georgia.
1971, A Led Zeppelin concert scheduled for City Hall in Salisbury, England, had to be postponed due to Jimmy Page's being ill. It was held five days later on the 21st.
1972, King Crimson played at Guild Hall, Portsmouth, England.
1972, Roxy Music appeared at Selland Arena, Fresno, California.
1972, The Grateful Dead performed at the Long Beach Arena in Southern California.
1973, Jermaine Jackson from The Jackson Five married the daughter of the boss of Motown Records, Hazel Gordy.
1974, Genesis performed at the Montreal Forum, Montreal.
1975, The Who played at the Spectrum, Philadelphia, Pennsylvania.
1976, Aerosmith appeared at the Montreal Forum, Montreal, Quebec.
1977, The Sex Pistols were refused entry into the USA two days before a scheduled NBC TV appearance. Johnny Rotten, because of a drugs conviction, Paul Cook & Sid Vicious, because of "moral turpitude," and Steve Jones because of his criminal record.
1977, Rush played at Cobo Arena, Detroit, Michigan.
1977, The Who perform a set at the 2000-seat Gaumont State Theatre in the London suburb of Kilburn. The audience is made up of those lucky enough to have heard an announcement that morning on Capitol Radio. The entire event is set up and filmed by Jeff Stein for The Kids Are Alright because there was no good footage of The Who performing their hits "Baba O'Riley" and "Won't Get Fooled Again." The show turns into a full-length concert with the only live complete performance of "Who Are You" with Keith on drums. Although Pete and the rest of the band find their performance adequate, Stein realizes he has not yet gotten a Who performance exciting enough for the end of his film. All he will use in the finished movie is an angry Who attacking the camera as they go offstage to their dressing rooms and Pete inciting the audience to come up and try to take his guitar off him. The footage will rest in the band's film vaults until it is released on DVD as The Who at Kilburn 1977 in 2008.
1978, Rush performed at the International Amphitheater in Chicago.
1979, U2 appeared at the Windsor Castle Pub, Harrow Road, London, admission was free.
1979, Blue Oyster Cult performed at Mid-South Coliseum, Memphis, Tennessee.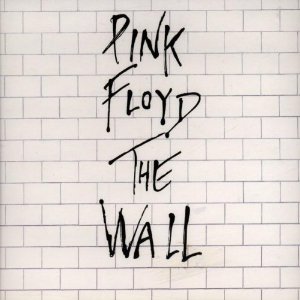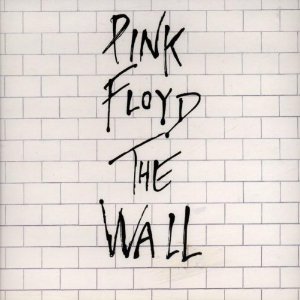 1979, Pink Floyd started a five week run at number one on the singles chart with "Another Brick In The Wall, (Part 2,)" their only chart topper. The song, which was also the final number one single of the 1970s, received a Grammy nomination for Best Performance by a Rock Duo or Group, but Floyd lost to Bob Seger's "Against the Wind."
1980, Yes played at the Hammersmith Odeon, London.
1981, Rolling Stones performed at Kemper Arena, Kansas City, Missouri.
1982, Prince appeared at the Mid-South Coliseum, Memphis, Tennessee.
1983, Blue Oyster Cult played at the Civic Center in Danville, Illinois.
1984, "Do They Know It's Christmas" by Band Aid entered the UK chart at No.1 and stayed at the top for five weeks.  Band Aid was masterminded by former Boomtown Rats singer Bob Geldof, who had been moved by a TV news story of famine in Ethiopia. Geldof had the idea of raising funds with a one-off charity single featuring the cream of the current pop world. Duran Duran, Spandau Ballet, Paul Young, Culture Club, George Michael, Sting, Bono, Phil Collins, Paul Weller, Francis Rossi and Rick Parfitt of Status Quo and Bananarama all appeared on the recording.  The original version became the biggest selling single in UK Singles Chart history, selling a million copies in the first week alone, and passing three million sales on the last day of 1984. It became a Christmas number one, and has sold 3.7 million copies domestically. It remained the highest selling single in UK chart history until 1997, when Elton John's "Candle in the Wind 1997" was released in tribute to Princess Diana, which sold almost 5 million copies in Britain. Worldwide, the single had sold 11.8 million copies by 1989.
1988, Soul singer James Brown was sentenced to six years in prison for various offences including possession of weapons and resisting arrest.
1990, Rod Stewart married New Zealand model Rachel Hunter in Beverly Hills. Stewart was quoted as saying 'I Found the Girl that I Want, I won't be putting my banana in anybody's fruit bowl from now on'. They split in 1999.
1994, Bon Jovi guitarist Richie Sambora married actress Heather Locklear. The couple divorced in 2006.
1999, Former Sex Pistols manager Malcolm McLaren announced that he was running for the Mayor of London. He said he would be campaigning for brothels, pot shops and boozing in libraries. "I changed London with the Sex Pistols, I can change London as Mayor."
2001, American funk and soul singer Rufus Thomas died of heart failure aged 84. Recorded on Sun Records in the 1950s and on Stax Records in the 1960s and 1970s. Scored the 1963 US number ten single "Walking The Dog" and the 1970 UK number 18 and US number 28 single "Do The Funky Chicken."  A street is named in his honor, just off Beale Street in Memphis.
2001, Eagles guitarist Joe Walsh was given an honorary Doctorate of Music from Kent State University in Ohio.
2006, The co-founder of Atlantic Records Ahmet Ertegun died, aged 83. Ertegun who founded Atlantic Records with Herb Abramson in 1947, and helped make Ray Charles and Aretha Franklin stars. He signed the Rolling Stones and Led Zeppelin in the early '70s. He suffered a head injury when he fell at a Rolling Stones concert at New York's Beacon Theatre in October, and died after slipping into a coma.
2010, Various Pink Floyd items were sold at an Entertainment Memorabilia auction by Bonhams in Knightsbridge London. A demo pressing of the single 'Point Me To The Sky/Careful With That Axe Eugene' sold for £720 ($1152.) Pink Floyd signatures, in various blue marker pens on four separate pieces of paper mounted and framed together with a copy of Dark Side Of The Moon sold for £624 ($998,) and a demo pressing of the single by Syd Barrett, "Octopus" / "Golden Hair" from 1969, misspelt "Barratt" corrected in ink on A-side, sold for £300 ($480.)
Born on this day: Alan Freed (1922); Cindy Birdsong, The Supremes (1939); Dave Clark (1942);  Carmine Appice, Vanilla Fudge (1946); Paul Simonon, bass, The Clash (1955); and Tim Reynolds, The Dave Matthews Band (1957)