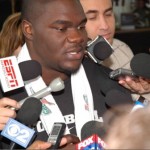 Since our inception in 1993, SRN has covered a number of major sports events and milestones.  Here we present some of the best audio we have acquired covering some of the biggest names in sports.
Back in our early days, we, like everyone else, recorded interviews on analog tape.  Recently, we have combed our audio vault and have been restoring audio from interviews and press conferences, by converting it to digital form.
SRN Broadcasting has a treasure trove of old audio from some of the biggest sporting events of the past two decades including the Super Bowl, NBA Finals, World Series, Stanley Cup, NCAA Final Four, PGA, and more.
We also have interviews from some of the biggest names in sports such as Michael Jordan, Kobe Bryant, Bret Favre, Tiger Woods, and others.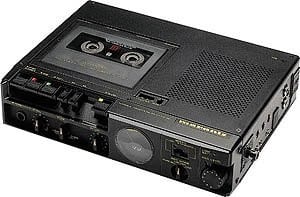 We are please to present reports and stories chronicling top achievements in sports history with audio from the SRN archives under the brand name SportsAudio.net.
We present to you our growing collection of sports audio archives.
These are available free, for private, non-commercial use. Anything else requires our permission, a note from your mother, or a carefully crafted essay explaining why….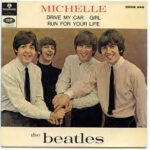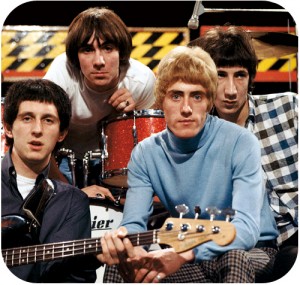 1966, The Who appeared at the Central Pier, Morecambe, Lancashire, England.
1966, During an UK tour, Roy Orbison fell off a motorbike while scrambling at Hawkstone Park, Birmingham fracturing his foot. He played the remaining dates sat on a stool and walking on crutches.
1967, Fats Domino played his first ever UK date at London's Saville Theatre, supported by The Bee Gees and Gerry And The Pacemakers.
1967, John Lennon and Paul McCartney were awarded the prestigious Ivor Novello award for "Michelle," the most performed song in the UK in 1966.
1967, The Young Rascals record their future number one smash "Groovin'."

1968, The Bee Gees kicked off a 24-date UK tour at London's Royal Albert Hall. Also on the tour, The Foundations and Dave Dee, Dozy, Beaky, Mick and Tich.

1968, The Who appear at The Forum in Montreal, Canada. Opening for them is The Troggs making their North American debut.

1968, The Beatles were at number one on the singles chart with "Lady Madonna," the group's 14th chart topper.
1969, Pink Floyd played at St. James' Church Hall, Chesterfield, England, supported by King Mob Echo and Gandalf's Garden. The set list: Astronomy Domine / Careful With That Axe, Eugene / Interstellar Overdrive / Set The Controls For The Heart Of The Sun / A Saucerful Of Secrets.
1970, Led Zeppelin performed at The Forum in Inglewood, California.
1971, New York radio station WNBC banned the song "One Toke Over the Line" by Brewer & Shipley because of its alleged drug references. Other stations around the country followed.
1971, Bruce Springsteen & Friendly Enemies opened for The Allman Brothers Band at the Sunshine In, Asbury Park in New Jersey, tickets cost $4.00. Springsteen had just disbanded his group Steel Mill and within a few weeks would form Dr Zoom & The Sonic Boom with Steve Van Zandt.
1972, Elvis Presley recorded what would be his last major hit, "Burning Love," a number two hit.
1973, Jerry Garcia from The Grateful Dead was arrested when police found cocaine and LSD in his car after being busted for speeding in New Jersey.
1973, Rolling Stone magazine reported that after becoming a disciple of Sri Chinmoy, Carlos Santana had changed his name to "Devadip," which means "the lamp of the light of the Supreme."
1975, Lynyrd Skynyrd played at the Bayfront Center Arena, St. Petersburg, Florida.
1976, Genesis appeared at Memorial Auditorium, Kitchener, Ontario.
1976, Paul McCartney and Wings were forced to postpone forthcoming US tour for three weeks after guitarist Jimmy McCulloch fell in his hotel bathroom and broke a finger.
1977, Genesis played at the Sports Arena, San Diego, California.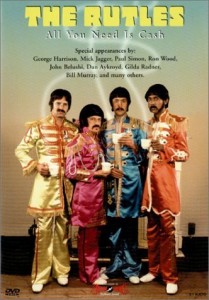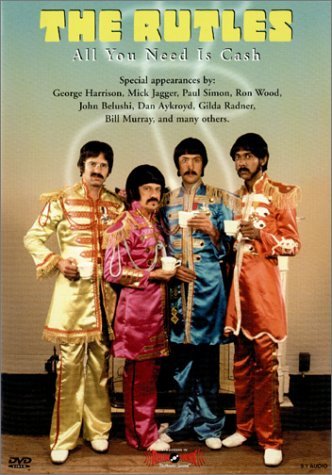 1978, The Beatles parody All You Need Is Cash featuring The Rutles was shown in the UK on BBC-TV.
1978, Bob Dylan performed at the Entertainment Centre, Perth, Australia.
1979, Eric Clapton married Patti Harrison, the former wife of George, at Temple Bethel, Tucson, Arizona. Patti applied for a divorce in 1988.
1980, Rush appeared at Memorial Arena, Victoria, British Columbia.
1981, Eric Clapton performed at Mid-South Coliseum, Memphis, Tennessee.
1982, Former Small Faces and Faces bass player Ronnie Lane was admitted to hospital for treatment for multiple sclerosis. Lane succumbed to the disease in 1997.
1984, Bryan Adams went into Little Mountain Sound, Vancouver, Canada to record "Run To You" for his fourth studio album, Reckless. It was the first single released from the album and gave Adam's his first UK hit, peaking at number 11. The music video shot in London and Los Angeles was nominated for the 1985 MTV Video Music Awards in five different categories.
1986, Van Halen kicked off a 112-date North American tour at the Hirsch Memorial Coliseum in Shreveport, Los Angeles. This was the band's first tour with Sammy Hagar on lead vocals.
1987, U2 performed from the roof of a store in downtown Los Angeles to make the video for "Where The Streets Have No Name." The commotion attracted thousands of spectators and brought traffic to a standstill. The police eventually stop the shoot.
1988, The Grateful Dead played at the Hampton Coliseum in Hampton, Virginia.
2000, Singer, songwriter, poet and actor, Ian Dury died after a long battle with cancer aged 57. Dury had been disabled by polio as a child, formed Kilburn and the High Roads during the 1970's. His first album New Boot's And Panties became a punk classic spending 90 weeks on the UK chart, featured the 1979 UK number one single "Hit Me With Your Rhythm Stick."
2012, David Bowie's landmark album Ziggy Stardust was celebrated with a blue plaque in central London. Former Spandau Ballet star Gary Kemp, unveiled a plaque at the spot where the cover of the 1972 release was shot. The location in Heddon Street, just off Regent Street, is now a pedestrian area featuring bars and restaurants.
Born on March 27: Sarah Vaughn, jazz singer (1934); Andy Bown, bass, songwriter, Status Quo, The Herd, Judas Jump (1946); Tony Banks, Genesis (1950); Paul Wickens, multi-instrumentalist, Paul McCartney, Styx, David Gilmour, others (1956); Andrew Farriss, INXS (1959); Johnny April, bass, Staind (1965); Brendan Hill, drummer, Blues Traveler, Stolen Ogre (1970); Fergie, The Black Eyed Peas (1975)