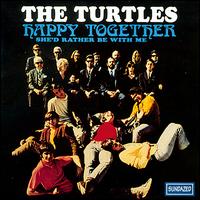 We have phone songs for you this week, not a call in program, however it does answer a calling.  What do The Big Bopper and Jayne Mansfield have in common?  Where else will you hear The Turtles, Stevie, Aretha, Alice and a song about Elvis?  Listen in to find out.  There isn't a wrong number in the bunch.  We managed to get in almost 104 minutes of melodies with 28 choice cuts on the show, spanning over fifty years of musical history.  We go on the air via The Choice, http://www.zecomradio.com at 6:PM PST this evening.
Already working on an extraordinary show for next week, because I will be in Anaheim at the North American Music Merchandiser's Exhibition, so if I get the show together, it truly may be a miracle.  Nothing up my sleeve except records!
Look for the new 3D Radio depository website with all of the old shows online.  Simply go to http://www.archive.org/details/The3dRadioactivity
To keep up to date with all of the latest news, The 3D RadioActivity is on Facebook.  Lots of great ideas for the new year, like angels, truth, lies, laughs, and Cheatin' songs just in time for Valentine's day  this year.
If you like what you are hearing, be sure to tell your friends!  As always, I thank you for listening, this is your show, Sean and I merely host it!
Don't forget to check us on on https://internetfm.com/, and in Erie PA, be sure to check out http://groovyradio.net/ both of them are now carrying The 3D RadioActivity.   Thanks for listening!
…Uncle Marty
"It's not true I had nothing on, I had the radio on."
…Marilyn Monroe