This is The 3D RadioActivity episode Number 284, and this time we are completing our 3D trifecta ahead of the Belmont stakes and horseracings' triple crown.  Recently we played songs about Here and There, so now, we will be going Everywhere.  Whether it be my studio, your house half way around the world or outer space and other realms beyond our atmosphere.  Everywhere is pretty big because it covers all areas the other two didn't reach.  It could be called emotional, because we all know Love transcends all boundaries.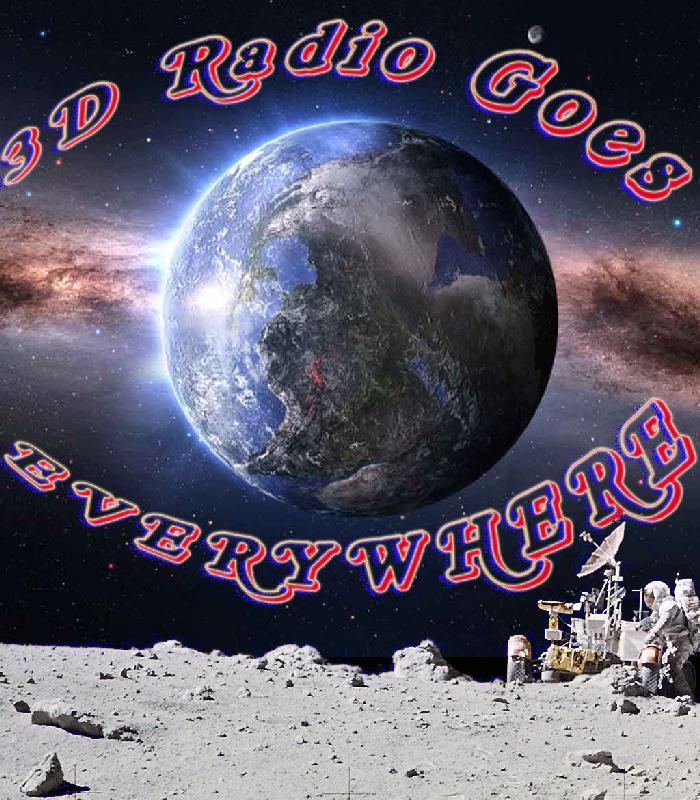 Click to Listen [jwplayer mediaid="17939″]
or download here:
https://archive.org/download/The3dRadioactivity/3dradio_20150531-3DisEverywhere.mp3
We do our best not to repeat ourselves, so every cut you heard has not been played on the program previously to keep things as fresh as possible.  Coming up it seems like BEYOND is a natural followup to HERE, THERE, and EVERYWHERE, and after that we will consider beauty before we go into our "Summertime Seconds" featuring "Part Two's" of previous programs…  Tune in again next time as we explore more musical pop culture and please remember that we can be easily contacted with your ideas & suggestions!  Do drop an email or leave a message & a "Like" on our Facebook page where you will find links to the archives of all the earlier episodes and graphics in the photo section.
Look for us online here https://archive.org/details/The3dRadioactivity to find all of the previous shows, and all over the web via TuneIn .com, MileHiRadio, Theacidflashback.com, &  InternetFM.
Thanks for making us part of the plan, and Rock On!
"It's not true I had nothing on, I had the radio on."
…Marilyn Monroe