We're observing American traditions and influences this week on  The Award Winning 3D RadioActivity, with notes and music that augments the occasion of the country's birthday, which is shared several other auspicious events. For instance, in…
362 BC – The Thebans defeated the Spartans at The Battle of Mantinea. Nearly 700 years later in
1054 – A supernova was seen by Chinese, and Arab observers near the star Zeta Tauri. For several months it remained bright enough to be seen during the day. Its remnants form the Crab Nebula.
In 1803 – The Louisiana Purchase is announced to the American people while during
1827 – Slavery was abolished in New York State.
1862 – Lewis Carroll tells Alice Liddell a story that would grow into Alice's Adventures in Wonderland and its sequels would be published three years later to the day.
1934 – Leo Szilard patented the chain-reaction design for the atomic bomb.
1950 – marked the first broadcast by Radio Free Europe. and after another 12 months passed, William Shockley announced the invention of the junction transistor, two significant events in this field.
There are lots of celebrities who came onto the scene on day 185 of the year. Did you know that they include:
Abigail Van Buren, and Ann Landers, advice columnists;
Leona Helmsley, (wife of Harry), real estate billionaire/tax cheat;
Gina Lollobrigida, actress;
Neil Simon, playwright;
Musicians Bill Withers & John Waite;
Malia Obama, the oldest daughter of the U.S. president;
The 30th U.S. president, Calvin Coolidge;
Rube Goldberg, the cartoonist who drew complicated inventions to do simple tasks;
Geraldo Rivera, TV personality, news reporter, and talk show host;
Edward Craven Walker, the inventor of the Lava Lamp, an novelty that became a staple in the 60s counterculture .
All of these happenings occured on July 4th, which also celebrates the Declaration of Independence of the United States from Great Britain in 1776. Not like we need any reason for a good time, we're just simply having a musical party for everyone to enjoy and that's why you're invited. You don't have to live in the states, and you only need three things:
Bring your own optional creature comforts, (headphones, libations, nosh…)
Like good music…
And a few interesting backstories.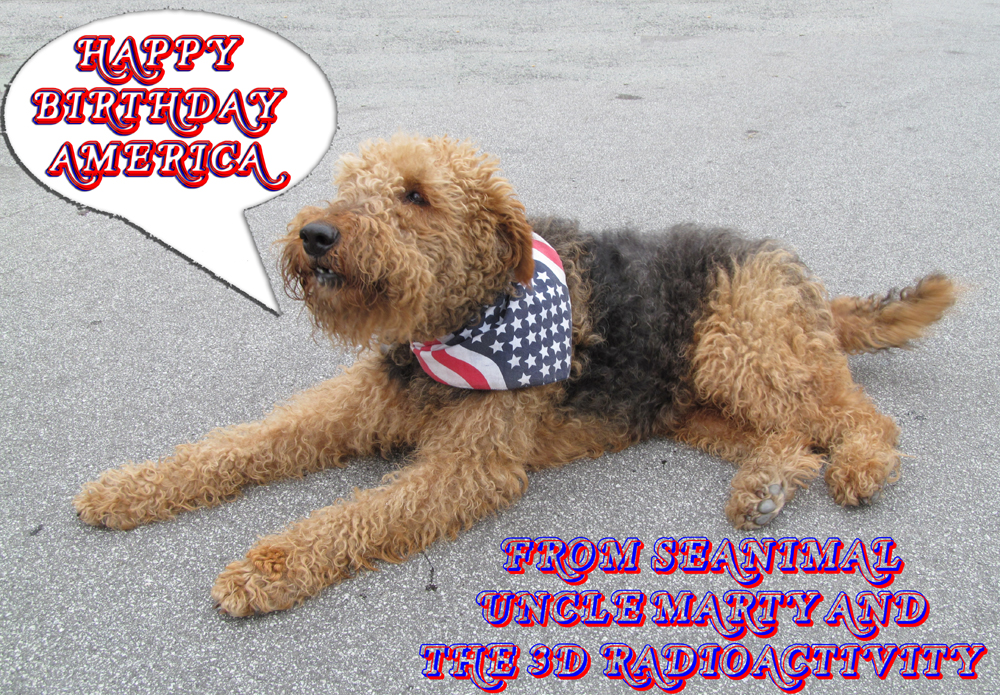 [jwplayer mediaid="9645″]
Check us out on Groovy Radio, TuneIn.com and InternetFM too. If you visited our Facebook page, thanks for stopping by, please tell your friends about our program too and take a few moments to Like  the previous podcasts along with the graphics in the
"Photo" area.
Our Summertime Seconds series of shows will be Part Two's of earlier program features, where I had more music that was not in the first go around the turntable. If you have any ideas for them or new ones, please be sure to let me know. It's easy to send an email by clicking on my name below or message me on Facebook.
Thanks for tuning in.
"It's not true I had nothing on, I had the radio on."
— Marilyn Monroe