Lake Bluff, IL (February 14, 2020)
SRN Broadcasting announced today that Albert Bouchard, a co-founder of multi-platinum recording artists Blue Öyster Cult, has joined the InternetFM advisory team.
Bouchard joins a group of ten advisors who provide technical advice, industry introductions, and assistance to the development and marketing teams working on the InternetFM platform. He is the first professional musician in the group, which also includes several radio station owners, a former record industry consultant, and more.
"We are thrilled to have Albert Bouchard round out our experienced and passionate group of advisors that span across the broadcast and music communities," said Steven Leventhal, co-founder of InternetFM. "As a member of one of the most beloved American bands of the mid-1970's that's widely popular among our listener base, Albert will help us further tap into our audience, and provide a premium experience tailored just for them"
"The crystal radio has faded into the past, but this idea of listening to a radio program from far away under the covers at night still seems like magic," stated Bouchard. "I look forward to working with the incredible team to help make the InternetFM app the preeminent source for streaming radio."
Bouchard was a key member of Blue Öyster Cult during the years they achieved international success with hit songs like Cities on Flame With Rock and Roll, (Don't Fear) the Reaper, Godzilla, and Burnin' For You. The band has had a profound influence on many hard rock and heavy metal acts that followed such as Iron Maiden, Metallica, Alice in Chains, Twisted Sister, Ratt, the Cult, Queens of the Stone Age, and more.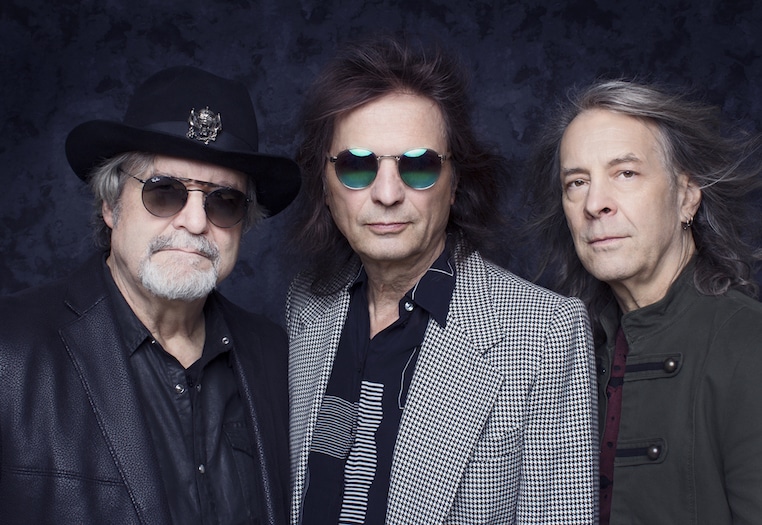 About Albert Bouchard: After college he formed a band with Don "Buck Dharma" Roeser and his brother, Joe, that would become Blue Öyster Cult. He left B.O.C. in 1982 and worked as session musician and musical director for oldies acts. He then went back to college, got his BA in music, MA in English Literacy and taught in a Public High School in Manhattan. In 2008 he formed a band with brother Joe, and Alice Cooper's bass player, Dennis Dunaway, called Blue Coupe, who've released three CDs and continue to play concerts all over the world. In 2016 President Obama honored Bouchard at the White House as an outstanding educator. His discography includes over 65 nationally released albums, including four platinum and eight gold records.
About InternetFM: InternetFM is a network of 40 independent streaming radio station available at InternetFM.com and the InternetFM app. The radio stations are located in the United States, Canada, the United Kingdom, and the Netherlands.  Listeners span over 150 countries worldwide. The flagship radio product is Acid Flashback radio, a free-form rock station programmed by Steven Leventhal, a radio veteran with nearly three decades of broadcast radio experience.
Contact:
Steven Leventhal
Steve@internetfm.com
847-735-1995