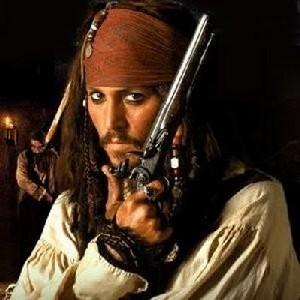 Jack can be a given male name, a device like an electrical or phone connector, a tool used to lift heavy objects, the lowest face card in a deck of 52, a 1996 film starring Robin Williams, the United Kingdom national flag, a male donkey, a number of different species of fish, or trees, an unincorporated community in Coffee County, Alabama, an archaic unit of volume equal to two fluid ounces, a variety of cheese, and a fast food restaurant mascot. But wait, there's more! I'm Uncle Marty, this is 
The 3D RadioActivity
,
and Sean and I are back from our studio hiatus as this time we are going to tell you all about it musically, because many really don't know Jack!
You can listen
[jwplayer mediaid="13230″]
or download here:
https://archive.org/download/The3dRadioactivity/3dradio_20140608-YouDontKnowJack.mp3
We will be going to play music for Dad next week with a Father's Day Spectacular, so make sure that you get me any ideas ~ send an email or if you are on
Facebook
, look for The 3D RadioActivity where you can "
Like
" the program and leave me a message there too.On
The
3D RadioActivity
,  I try not to stick to one artist, instead I generally limit it to one cut per show by a performer. If you are checking it out, you will see what I mean. in five years the number of songs I have repeated are very minimal. Over  5,000+ individual tunes and 400 hours of production in 235 regular programs!
Look for us online here https://archive.org/details/The3dRadioactivity to find all of the previous shows, and all over the web via TuneIn .com, & InternetFM too.
Always remember the rules, Have Fun & play nice with others.  Thanks for turning me on & tuning me in!
"Education is When You Read the Fine Print.
Experience is What You Get If You Don't."
~ Pete Seeger