Music to His Ears: Stern's Vinyl Schminyl plays little-heard songs —and tells their stories
by Gregg Shapiro
Longtime Highland Park resident Bob Stern has the cure for what ails your radio.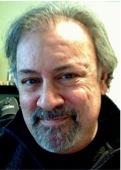 Bored with the same songs being played repeatedly without the enthusiasm and insight of the disc jockeys of old? Tune into his podcast Vinyl Schminyl Radio (vinylschminyl.com). Stern includes intros and outros for each track and background information about the performers and the songs.
Below is an interview with the North Shore Weekend
TNSW: What are your three favorite things about living in Highland Park?
Bob Stern: Open spaces to take our dog, Tzahi, to. The feeling of community. The Ravinia Music Festival.
TNSW: I'm glad that you mentioned Ravinia. As a music person, how many shows a year do you attend there?
Stern: Not as many as I used to and not as many as you would think [laughs]. I do have the luxury of hearing the concerts from my backyard a half mile away. James Taylor, Hall and Oates, Jethro Tull. Pretty cool stuff. I've seen some great concerts there over the years. Joni Mitchell in '74. Jim Croce, Ringo Starr, Steely Dan and the maestro himself, Leonard Bernstein.
TNSW: For the uninitiated, please define what a podcast is.
Stern: Well, the official answer is a type of digital media consisting of an episodic series of audio, video, PDF or ePub files subscribed to and downloaded through web syndication or streamed online to a computer or mobile device. The word "pod" was used in conjunction with broadcast because of the popularity of the iPod.
TNSW: As someone who has such a substantial background in radio, why did you feel the need to create your own podcast?
Stern: I felt that podcasting is now a natural way of creating your own content without the restrictions of a playlist or a program director telling you what and when to play it. The Web opens you up to the world, if you will. Instead of just having this show being heard locally I have people in more than 160 countries that have heard it. That blows me away that my voice is heard in all of those countries. I have not monetized Vinyl Schminyl Radio yet. Actually, it costs me money, but I love doing it.
TNSW: Since vinyl plays such an important role in your life, what was the first 7" single that you ever bought with your own money and do you still have it in
your collection?
Stern: If I remember correctly, the first single that I bought with my own money was "Last Time Around" by The Del Vettes and I still have it. They are actually a group from Highland Park and it was probably the first heavy metal song ever played on the radio. I remember as a 13 year old running into them at a great music store in Highland Park, back in the day, called the Holiday Concert Shop which was at the Crossroads Shopping Center.
TNSW: What is your all-time favorite rock recording and who is your all-time favorite rock band?
Stern: The first part of that question is so much more difficult than the second. I am a Beatles fanatic and aficionado and have been since I first saw them on Ed Sullivan on Feb. 9, 1964. I would have to say, now that I think of it, that Pink Floyd's Dark Side Of The Moon was one that I couldn't get off my turntable.
TNSW: What do you think about the revival of vinyl among music enthusiasts?
Stern: I know there are a lot of enthusiasts that spend untold thousands of dollars on turntables now and that, with the revival of vinyl releases, it pleases them to no end. The debate will always exist whether vinyl is better than digital but, truth be told, unless a vinyl iPod comes out it will be tough to totally resurrect the old standard of music completely. At the Rock and Roll Hall Of Fame store in Cleveland there is a very large vinyl section. They are now re-releasing a few of the Beatles albums on vinyl. Best Buy has a pretty substantial vinyl section.
TNSW: What can people look forward to when they tune into Vinyl Schminyl?
Stern: They can look forward to hearing songs that they may not have heard in many years. More importantly what Vinyl Schminyl Radio is known for is putting out the story behind the song. Classic Rock is now approaching the 50-year mark and there is a lot of that music out there. We have done more than 600 shows since we have been on and you can access those any time by visiting our website, vinylschminyl.com.