It's time for our Valentine's day show.  In the past, I've played Love and Heart Songs for them.  We have played Cheatin songs and The Valentines Day Musical Massacre.  I'm Uncle Marty, this is The Award Winning 3D RadioActivity, and on this episode we are playing songs along those lines.  Some people out there are lucky in love, because they relish the time that they spend with their special significant other.  Our songs this time are not for them.  They are for those out there who look in the mirror and say You're Good Enough, You're Smart Enough, and Doggone It, People Like You.   It's hard to do when the heart is aching, and if a hug is needed.  That's why we are playing Lonely music this time.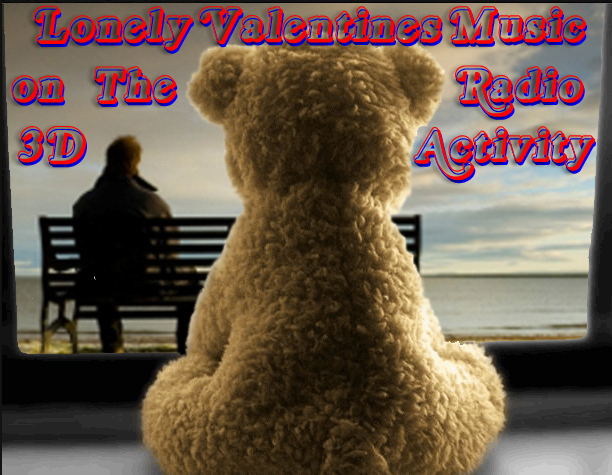 [jwplayer mediaid="8010″]
If you have any ideas for the next show about The Presidents or flying, please be sure to let me know. It's easy to send an email by clicking on my name below or message me on Facebook, where you will find links to all the previous podcasts along with the graphics in the
"Photo" section.
"It's not true I had nothing on, I had the radio on."
— Marilyn Monroe