A road is a thoroughfare, or way on land between two places that has been paved or otherwise improved to allow travel by foot or some form of conveyance, including a motor vehicle, cart, bicycle, or horse.  Ones that are available for use by the public may be referred to as parkways, avenues, freeways, interstates, highways, or primary, secondary, and tertiary, so like music,  it plays an important role in our everyday life.  Thats' why we are pounding the pavement as we observe the high, low, bright and dark tarmac to our destination, on this – Route 375 of  The 3D RadioActivity.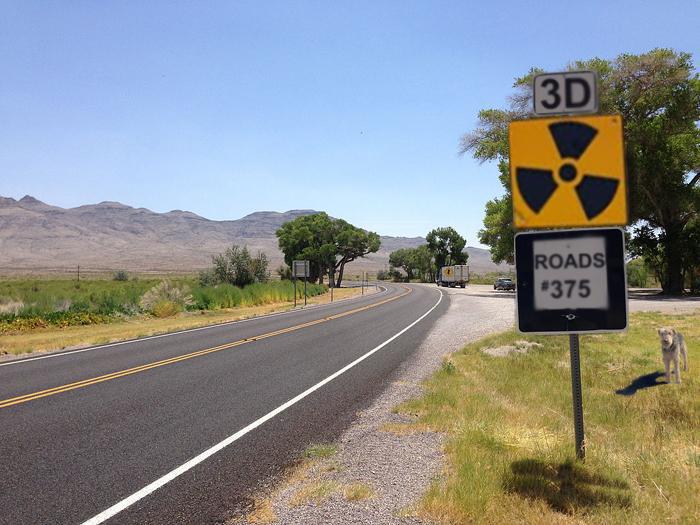 Click to play:[jwplayer mediaid="22894″]
The Road is only one part of any
TRIP
, which is the tail of our three way view of Spring Break and our thematic topic for next time.  If you have suggestions or ideas, be sure to let me know by sending
email
, or with a message on our
Facebook
page which has links to all the earlier episodes, graphics and our archives in the photo section.

I want to welcome a new friend to the 3D family, Jim and villageconnectionradio.com in Long Island, New York who will be carrying the program along with our other partners at Mercyhurst University, 88.5 FM & 1530 AM, WMCE, Erie PA, SkyBlueRadio in North Carolina, Mile Hi Radio in Denver, theacidflashback.com and The Choice on Zecom Radio dot com, 101 point five, WZCM, Schaumburg and Chicago.   
As long as you are online, tell your friends to check us out, and be sure to look for us on Groovy Radio dot net,  Where all the Great songs go to play, Theacidflashback.com, MileHiRadio, TuneIn .com, and InternetFM dot com, because the best FM radio is now on the Internet.
Thanks for making us part of your plan, and Always Always, Always, Rock On!
"It's not true I had nothing on, I had the radio on."
…Marilyn Monroe