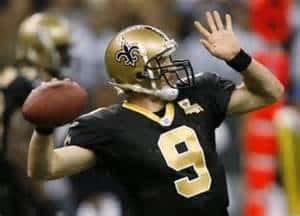 Chicago fans were buzzing this week but it had nothing to do with Marc Trestman's future or the Chicago Bears.
The signing of Jon Lester (Cubs) and the trade for Jeff Samardzija (Sox) helped a football-inept city cope with their team's terrible season for a few days. Personally, it was nice to not have to think or talk about football the past couple days… but there are still three more games left so we are not out of the woods.
The Bears were officially eliminated from playoff contention last weekend but that was just a formality. It was another loss on primetime television, as the Cowboys dismantled the Bears 41 – 28 behind DeMarco Murray's 179 rushing yards. This loss dropped the Bears to 5 – 8 on the season and they will have to win out to finish .500.
If only the Bears were in the NFC South.
The New Orleans Saints also come in with a 5 – 8 record but are still in the playoff picture, due to playing in the worst division in football.
Drew Brees is having a down year by his standards after throwing for 5000+ yards the past 3 seasons, Brees is on pace to finish with around 4900 yards and 34 TDs.
But…
Brees and the Saints get to feast on the 30th ranked pass defense who will be looking to keep Jimmy Graham, Kenny Stills and Marques Colston out of the end zone. The Saints are 2 – 0 in their last two meeting with the Bears, averaging 28 points and look to make it 3 straight wins.
The Bears aren't the only team with an anemic defense.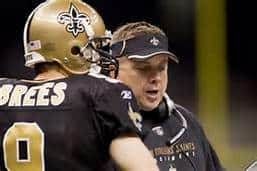 The Saints have given up at least 27 points in five straight games and they are allowing the second-most yards per game this season at 398.7, just ahead of Atlanta's 410.8. Coach Sean Payton knows that change will happen throughout the organization if his guys don't step up.
"Guys understand, hey, this is serious. It's their profession. It's our profession. It's going to be our job and the leaders of this team to lead. This is exactly when you find out who your guys are," Payton said. "If it's not happening … then we're going to look at other options."
The Bears will get a good look at 2nd year WR Marquess Wilson these next three weeks as Brandon Marshall was placed on season ending IR. Marshall's streak of 7 straight seasons of 1000+ receiving yard is snapped as he will watch from the sideline, finishing the 2014 season with 721 yards. Wilson gets the start after missing 9 weeks with a broken clavicle after diving for a deep ball in training camp.
With the Bears out of the playoffs, it will be interesting to see if Jay Cutler and company can stay focused so they don't get humiliated on national television… again.
Key Matchup: Drew Brees vs. Bears Secondary
Key Injuries: WR Brandon Marshall (Out), MLB D.J. Williams (Out)
Fact: The Bears have missed the playoffs in 4 straight seasons
Spread: Saints -3
Prediction: Saints 31, Bears 24
@WesEvans24