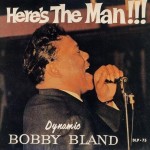 Thirteen hours in a car, from Chicago to West Orange, New Jersey. Some would think of this mammoth road trip as a major drag…I see it as a golden opportunity for some uninterrupted music listening!
Typically, I like to start long road trips with newer music I'm less familiar with, and as the miles and the hours roll on, I turn to what I like to call "musical comfort food" (or music that I'm very familiar with) to enjoyably pass the time.
We got on the road at 3:30am central time and began with the new Jeff Tweedy-produced Mavis Staples album called One True Vine. It was the perfect way to start the trip, nothing too rocking for the wee hours, and only a 35 minute time investment that includes her cover of Funkadelic's "Can You Get To That," plus several new Jeff Tweedy numbers.
Second up was Unorthodox Jukebox by Bruno Mars. Yeah, I know, he's soooo commercial and very poppy, but I think he writes good songs and it was a fun spin.
We followed this with the new album from Laura Marling called Once I Was An Eagle. Marling is a British singer/songwriter who is often compared to Joni Mitchell. Well, those are mighty big shoes to fill, and while Marling is not the caliber songwriter as Mitchell, her sound is truly reminiscent. The album, her third, is also here longest platter and while I do like her music, the record outwore its welcome before it ended. That said, I did persevere to the end and found it rewarding anyway.
Next up was an audience recording of Wilco's Solid Sound all-covers, all-request show that took place in Massachusetts this past Saturday. Highlights of this great show include their cover of "Marquee Moon" by Television, The Beatles' "And Your Bird Can Sing," "Don't Fear The Reaper" by Blue Oyster Cult and an off the cuff take of Daft Punk's "Get Lucky." And best of all, the concert burned over two hours of the trip leading us to a breakfast stop and change of drivers.
Vicki's choice from behind the wheel was a 4th Of July playlist I made several years ago that includes such "patriotic" favorites as Woody Guthrie's "This Land Is Your Land," "4th Of July" by both Aimee Mann and X, "Saturday In The Park" by Chicago, "Young Americans" by David Bowie, "Don't Pull It Down" ("Crazy for the blue, white, red and yellow") from the musical Hair, "America" from West Side Story, Neil Diamond's "America," Paul Simon's "American Tune," "Ragged Old Flag" by Johnny Cash, "U.S. Blues" by Grateful Dead, Jimi Hendrix's "Star Spangled Banner," and several others.
Last week, the music world suffered from a seismic loss in the form of Bobby "Blue" Bland. As a result, we played two of the six CDs that make up his complete Peacock recordings, including today's Song Of The Day, "Turn On Your Lovelight," "St. James Infirmary," "Blues In The Night," "Stormy Monday Blues," and about 40 more powerful R'n'B tracks.
From there, it was on to more musical comfort food in the form of Elvis Presley's Memphis Album including "Power Of Love," "In The Ghetto," "Suspicious Mind," "Don't Cry Daddy," "Any Day Now," "Long Black Limousine," "Rubberneckin'," and many more, in an essential 23-track collection of Presley recordings from 1969.
This led us to Steve Earle's latest record The Low Highway, which is one of the best records to come out all year, followed by more comfort food courtesy of George Harrison's All Things Must Pass (minus the Apple Jam record).
It's been a long time since All Things Must Pass has received an airing from me, and it's never sounded better. Sure, everybody knows "My Sweet Lord," "Wah Wah" and "What Is Life," but the real stars of this show are tracks like "Let It Down," "Apple Scruffs," "Behind The Locked Door," "I'd Have You Anytime," "Beware Of Darkness," and the album's title track. It's also hard to believe that songs like "Isn't It A Pity" and "All Things Must Pass" were worked up by The Beatles during the Let It Be sessions and were left off the album in favor of "Dig It" and "Maggie Mae." Go figure…
Our ride came to an end before Joe Cocker's Woodstock performance, our last musical choice of the day did. Like anything else, good music makes time fly, and I'm thankful for my completely stuffed 160 gig iPod to get me through.
I'm bushed, and will be posting mostly repeated posts during the rest of the week.