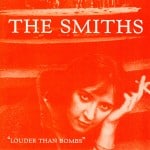 The Who called them "odds and sods."
These were the songs that didn't fit on their proper albums. Typically, they were non-album singles, B-sides and stray tracks recorded for outside compilations, movie soundtracks and other projects that either didn't fit, or were never considered for, inclusion on their proper albums. They were also songs that may not have been released all over the world, but were only released, for whatever reason in specific regions.
The "odds and sods" compilation album made for an easy stop-gap project between new albums, creating more revenue for the artist and new product for the labels to market. At the same time, the "odds and sods" compilation also satisfied the desire of die-hard fans who want everything they can wrap their ears around by their favorite artists.
Some great examples of the "odds and sods" compilation include The Who's aptly titled 1974 collection Odds And Sods, Elvis Costello's Taking Liberties The Beatles' Past Masters and the album where today's Song Of The Day hails from; Louder Than Bombs by The Smiths.
The Smiths consisted of Morrissey on vocals, Johnny Marr on guitar, Andy Rourke on bass and Mike Joyce on drums, and the combo of Morrissey and Marr guaranteed sharp lyric songs that were high in equal parts of drama and melody.
Louder Than Bombs has become one of the most essential of all The Smiths' releases because it features so many of their classic hits, including "Shoplifters Of the World Unite," "Ask," "Panic," "Shakespeare's Sister," "William It Was Really Nothing," "Hand In Glove" and "Heaven Knows I'm Miserable Now." And if that isn't enough, many of the B-sides collected on the album are also of top-shelf quality including "London," "Half A Person," "Girl Afraid," "Back To The Old House," "Please, Please, Please Let Me Get What I Want" and "Is It Really So Strange."
The album was the counterpart to the UK compilations Hatful Of Hollow and The World Won't Listen, however Bombs became so popular as an import in the UK, that Rough Trade (their British label) ultimately released it and it climbed to #38 on their album charts.
The jacket for Louder Than Bombs features an image from The Saturday Evening Post of British playwright Shelagh Delaney of Salford, Greater Manchester. Delaney's play, A Taste Of Honey inspired many lyrics to several of Morrissey's early songs including "This Night Has Opened My Eyes," which is included on the album.
Today's Song Of the Day, "Sheila Take A Bow" was originally released as a single and reached the #10 spot on the UK charts in 1987. Morrissey had intended for '60s pop vocalist Sandie Shaw to sing background vocals on this track (as she had previously done on "Hand In Glove" and "I Don't Owe You Anything"), however on the day of the session Morrissey was out sick. Morrissey's absence from the session apparently rattled Shaw and her vocals weren't up to snuff and ultimately scrapped. Shaw later told the press that she thought the song was horrid anyway.
Several versions of the song exist. An early version produced by John Porter featured a prominent sitar line which was deleted from the Steven Street produced released version.  The single also featured two John Peel Session recordings on the flip; "Is It Really So Strange" and "Sweet And Tender Hooligan." Both songs were ultimately released along with the A-side on Louder Than Bombs.
As with many Smiths singles and albums up to this point, the 45's cover featured a still from a film. The cover star of Sheila Take A Bow was actress Candy Darling (who was a member of Andy Warhol's Factory entourage and immortalized in the Lou Reed song "Walk On The Wild Side"), in a still from the 1971 film Women In Revolt.
Over its four sides, The Smiths' Louder Than Bombs has become an essential addition to the group's catalog, and holds up better than most of their regular album releases.
So for a little trivia and just to make sure people actually read my posts, what are your favorite "odds and sods" collections?