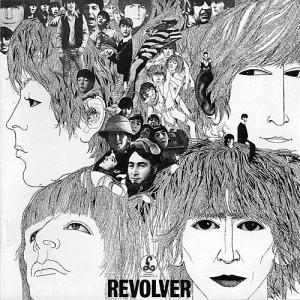 1966,The Beatles were at Abbey Road studios in London, recording overdubs on the new John Lennon song "Tomorrow Never Knows" and the new Paul McCartney song "Got to Get You Into My Life" for the forthcoming Revolver album.
1967, Pink Floyd played at the Floral Hall in Belfast, Northern Ireland.
1967, Jimi Hendrix performed at the ABC Theatre in Carlisle, Cumbria, England.
1968, At the end of a North American tour, The Who played at the CNE Coliseum, Toronto, Ontario.

1969, John Lennon records "Give Peace a Chance" in his Toronto hotel room. It becomes his first solo single.
1970, On this week's Top 5 singles chart; No.5, "Bridge Over Trouble Water" by Simon and Garfunkel, No.4, "Spirit In The Sky," Norman Greenbaum, No.3, "Instant Karma" by John Lennon, No.2, "ABC" The Jackson Five, and at No.1, "Let It Be," The Beatles.

1970, Genesis appeared at Ronnie Scott's Jazz Club, London.
1971, The Allman Brothers Band played at The Place, a small club in Miami, Florida.
1972, The Grateful Dead appeared at The Empire Pool, London, England, tickets cost £1.
1973, Yes performed at Winterland Ballroom in San Francisco.

1973, Diana Ross started a two-week run at number one on the US album chart with the soundtrack to Lady Sings The Blues, a Billie Holliday biopic.
1974, Aerosmith played at Michigan Palace in Detroit.

1975, Guitarist Ritchie Blackmore quit Deep Purple to form his own band Rainbow. Tommy Bolin replaced Blackmore.
1975, Deep Purple performed at the Palais Des Sports, Paris.
1976, Rush appeared at the Moncton Coliseum, Moncton, New Brunswick, Canada.
1977, Black Sabbath played at Stadthalle, Offenbach am Main, Germany.
1979, Aerosmith, Van Halen, Cheap Trick, The Boomtown Rats and Ted Nugent all appeared at the California Music Festival.
1979, The Doobie Brothers went to number one on the US album chart with Minute By Minute, the group's only US chart topper.
1981, Bruce Springsteen and the E Street Band kicked off their first full-scale tour in Hamburg, Germany. This was Springsteen's first tour outside North America, which would take in ten countries.
1985, Grateful Dead appeared at The Spectrum in Philadelphia.
1994, US soul singer Percy Sledge pleaded guilty to tax evasion after he failed to report $260,000 in income earned between 1987 and 1989. He was sentenced to serve six months in a halfway house.
2000, Heinz, bass player and singer with The Tornadoes died aged 57. The group had the Joe Meek produced 1962 UK and US number one single "Telstar," making them the first UK group to score a US number one single. Heinz had the 1963 solo hit "Just Like Eddie," a tribute to Eddie Cochran, which featured future Deep Purple guitarist Ritchie Blackmore.
2013, Andy Johns, the veteran producer and engineer who worked on classic albums by Led Zeppelin, (Led Zeppelin II through Physical Graffiti), the Rolling Stones, (Sticky Fingers, Exile On Main Street), Jimi Hendrix, Van Halen and many others, died at the age of 61.
2015, The original manuscript of Don McLean's American Pie sold for $1.2m (£806,000) at a New York auction. The 16-page draft had been expected to fetch as much as $1.5 million at the Christie's sale. McLean said writing the song was "a mystical trip into his past".
Born on April 7: Billie Holiday (1915); Spencer Dryden, Jefferson Airplane (1938); Mick Abrahams, Jethro Tull (1943); Patricia Bennett, The Chiffons (1947); John Oates, Hall and Oates (1949); Janis Ian (1951); Bruce Gary, The Knack (1952)