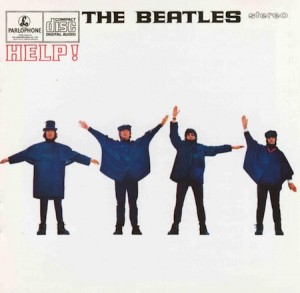 1965, The Beatles taped an appearance for CBS-TV's The Ed Sullivan Show at Studio 50, New York City. They performed "I Feel Fine," "I'm Down," "Act Naturally," "Ticket to Ride," "Yesterday," and "Help!" Also, The Beatles fifth album Help! started a nine-week run at number one on the charts.
1965, Sonny & Cher started a three week run at number one on the US singles chart with "I Got You Babe." Sonny Bono is said to have been inspired to write the song to capitalize on the popularity of the term "babe," as heard in Bob Dylan's "It Ain't Me Babe."
1966, Little Anthony & The Imperials, (Steve Van Zandt's band,) The Shadows and The Castiles (with Bruce Springsteen on vocals) all appeared at the Surf 'n' See Club in Seabright New Jersey.
1966, The Beatles performed at Cleveland Stadium in Cleveland, Ohio.
1967, All UK offshore pirate radio stations were closed down when the marine broadcasting act came into force. Radio Caroline continued to broadcast until March 1968.
1968, "Fire" by The Crazy World of Arthur Brown was at number one on the UK singles chart. As part of his act Brown would perform the song on stage with his hat set alight!

1970, Stephen Stills was arrested on suspected drugs charges while staying at a San Diego Hotel after being found crawling along a corridor in an incoherent state. Still's was later freed on bail.
1970, The first day of the three day UK Yorkshire Folk, Blues & Jazz Festival at Krumlin, Yorkshire took place featuring Atomic Rooster, Pink Floyd, (who didn't appear after being fog bound at Paris Airport), The Kinks, Elton John, Mungo Jerry, Yes, Alan Price, Georgie Fame, Juicy Lucy, Pretty Things and The Groundhogs. Tickets cost £3 ($5.)
1971, Who's Next enters the U.S. charts. John Mendelsohn in Rolling Stone calls it "intelligently-conceived, superbly-performed, brilliantly-produced, and sometimes even exciting rock and roll." Dave Marsh in Creem also likes the album despite what he calls weak points in some songs. Lydia Argyle and Ed Kelleher in Circus feel it should be put in a time capsule for future generations to marvel at. Who's Next climbs only to number four in the US charts. In the UK, it does better when it is released on the 25th going to number one. It is the only Who album to top the charts in any country.
1971, Ten Years After, and Edgar Winter's White Trash appeared at The Warehouse in New Orleans, Louisiana.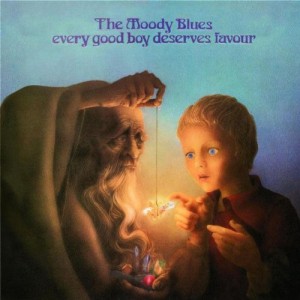 1971, The Moody Blues went to number one on the album chart with their sixth album Every Good Boy Deserves Favour.
1971, During a UK tour, Queen played at the NCOs' Mess at RAF Culdrose in Culdrose England.
1974, Rush performed at the Civic Arena, Pittsburgh, Pennsylvania.
1975, Eric Clapton appeared at LA Forum, Los Angeles.
1976, Funded by a £400 loan "So It Goes" by Nick Lowe became the first record released on Stiff Records. Lowe played all the instruments. The single cost £45 to record.
1977, Yes played at the Cumberland County Civic Center, Portland, Maine.
1981, The Grateful Dead appeared at the Seattle Center Coliseum in Seattle, Washington.
1985, Michael Jackson won a bid over Yoko Ono and Paul McCartney to secure the ATV Music Publishing catalogue. At $47.5 million he gained the rights to more than 250 songs written by Lennon and McCartney. McCartney had been negotiating with Yoko Ono, who had decided to withdraw her side of the deal because of "astrological" reasons.
1988, Robert Calvert, lead singer, poet, and frontman of Hawkwind died of a heart attack. He was a member of the group from 1972-1979 during which time he co-wrote their hit single "Silver Machine" and directed their Space Ritual tour.
1992, Tony Williams lead singer with The Platters died in his sleep of emphysema aged 64. He sang most of the group's hits up until 1961 when he was replaced by Sonny Turner. Had the 1959 UK & US chart topping single "Smoke Gets In Your Eyes."
1995, Foo Fighters made their network television debut on The Late Show with David Letterman when they performed their new single "This Is A Call."
2002, Dave Williams lead singer of heavy rock band Drowning Pool was found dead on the band's tour bus during Ozzy Osbourne's Ozzfest tour in Manassas, Virginia. The autopsy concluded that he suffered from a form of heart disease. The band's debut album, Sinner, had sold over one million copies in the US since its release in June 2001.
2006, Boy George was seen sweeping streets in New York as part of a five-day community service sentence. The former Culture Club frontman was moved into a fenced-off area after only 30 minutes after he was mobbed by the media. The 45-year-old singer was found guilty of wasting police time earlier this year and was threatened with jail if he failed to complete the court-imposed sentence.
Born on August 14: David Crosby (1941); Larry Graham, bass guitar, Sly and The Family Stone (1946); George Newsome, Climax Blues Band; and Maddy Prior, singer, Steeleye Span (1947); Slim Dunlap, The Replacements (1951); Sarah Brightman, singer, actress (1961); Mark Collins guitar, The Charlatans (1965); Tanya Donelly singer, guitarist, Throwing Muses, Breeders (1966); and Kevin Cadogan, Third Eye Blind (1970)