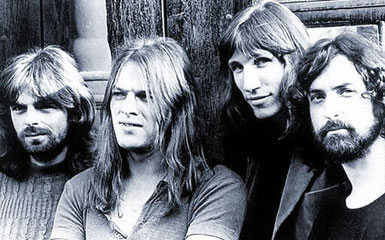 1960, Johnny Kidd and The Pirates were at number one on the UK singles chart with "Shakin' All Over" It was their only UK chart topper. Kidd died in car crash in 1966. Many acts have covered the song, including: The Who, Led Zeppelin, Iggy Pop and The Guess Who.
1966, The Who go on vacation for two weeks. Keith, his wife Kim, John and his girlfriend Allison travel to Torremolinos in Spain. Newborn Mandy Moon is left behind with Keith's parents. Pete travels to Israel. Roger stays in London, spending three days redecorating his apartment and the rest of the time fishing.
1968, During their second ever North American tour, Pink Floyd plays the first of three nights at San Francisco's Avalon Ballroom. Supporting acts were Chrome Syrcus and The Holy Modal Rounders.
1969, Bob Dylan attended his ten-year high school reunion, accompanied by his then-wife Sara. They flew into Hibbing Airport, and were then driven into town, where the other graduates of 1959 were gathered at the Moose Lodge. According to the UK paper The Telegraph, one attended stated, "My memory of that is of Bob standing in one corner and of people going up and shaking his hand. I didn't like that….I would have been happier if he had just been able to sit down and be one of our classmates."  However, some men at the gathering didn't approve of Bob's presence, and words were apparently exchanged. Swiftly, Bob and Sara left.

1969, Led Zeppelin and Vanilla Fudge performed at Albuquerque, New Mexico's Civic Auditorium. Tickets cost from $3 – 5 (£1.88 – 3.13).
1971, Creedence Clearwater Revival kicked off a 10-date US tour at the Assembly Centre, Tulsa.
1972, Brian Cole bass player with The Association died of a heroin overdose in Los Angeles, California at the age of 29.
1973, The Mamas and the Papas filed a lawsuit against their record label Dunhill for over a million dollars in unpaid royalties.
1973, Bachman-Turner Overdrive sign with Mercury Records.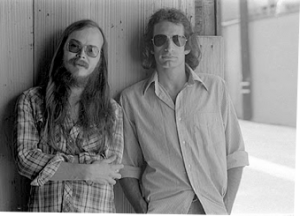 1974, Guitarist Jeff Baxter and drummer Jim Hodder leave Steely Dan, whereupon Becker and Fagen decide to keep the band studio-bound for the remainder of their career.
1974, Pete Townshend joins Eric Clapton onstage at the Greensboro, North Carolina Coliseum for "Willie And The Hand Jive" and "Get Ready." Keith joins them for "Layla," "Badge" and "Little Queenie."
1974, John and Michelle Phillips, Lou Adler, and Sonny Bono attend Mama Cass' cremation.
1975, The Eagles went to number one on the singles chart with "One Of These Nights," from the album of the same name. It was the group's second chart topping single.
1976, Peter "Puddy" Watts, road manager with Pink Floyd died of a heroin overdose. Watts supplied the crazed laughter on the groups 'Dark Side Of The Moon' album.
1977, Sex Pistol, Sid Vicious was fined £125 by a London court after he had been found carrying a knife at the 100 Club Punk Festival last September.
1977, The Who buy the Shepperton film studios in London for a half-million dollars.
1983, James Jamerson died of complications stemming from cirrhosis of the liver, heart failure and pneumonia in Los Angeles, he was 47 years old. As one of The Funk Brothers he was the uncredited bassist on most of Motown Records' hits in the 1960s and early 1970s including songs by Stevie Wonder, The Temptations, Martha and the Vandellas, Marvin Gaye, The Four Tops and The Supremes. He eventually performed on nearly 30 number one pop hits.
1987, David Martin, bass player with Sam The Sham & the Pharaohs died of a heart attack aged 50. Martin co-wrote the group's 1965 US number two and UK number 11 novelty hit "Wooly Bully."
1998, The Beastie Boys started a three-week run at number one on the US album chart with Hello Nasty, their third US chart topping album.
2001, New Orleans' International Airport was re-named Louis Armstrong Airport in honor of the locally born trumpet player, singer and bandleader.
Born on August 2: Garth Hudson (1937); Doris Coley, vocals, The Shirelles (1941); Jim Capaldi, Traffic (1944); Andy Fairweather-Low (1950); Andrew Gold (1951); Mojo Nixon (1957); Butch Vig, producer (1957); Pete De Freitas, drums, Echo And The Bunnymen (1961)