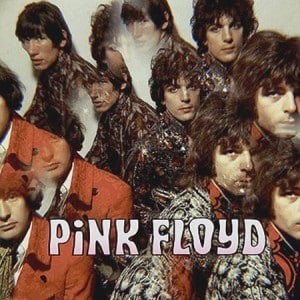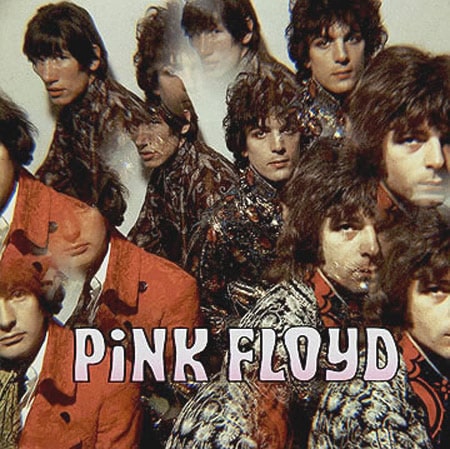 1967, Pink Floyd released their debut album The Piper At the Gates of Dawn in the UK, on which most songs were penned by Syd Barrett. When reviewed by the two main UK music papers, Record Mirror and NME both gave the album four stars out of five. The album was recorded at Abbey Road studios, London during the same time that The Beatles were recording Sgt Pepper's. It peaked at number six on the UK album chart, and failed to chart in the US, when it was released on October 21st. Since that time, it has come to be regarded as a significant album in psychedelic rock.
1967, The Who performed at Rosenblatt Stadium in Omaha, Nebraska.
1967, A female Monkees fan stowed away on the band's plane between shows in Minneapolis and St Louis. The girl's father threatened to bring charges for transporting a minor across state lines.
1968, Jimi Hendrix performed at the Sam Houston Coliseum in Houston, Texas.
1968, The second day of the two day Newport Pop Festival took place in Costa Mesa, California with Blue Cheer, Eric Burdon & The Animals, Grateful Dead, Illinois Speed Press, Iron Butterfly, Jefferson Airplane, Quicksilver Messenger Service and The Byrds. Over 100,000 fans attended the festival.
1970, After falling asleep on a woman's porch in Los Angeles, Jim Morrison is arrested for public drunkenness.
1971, Emerson Lake & Palmer appeared at the Fox Theatre in Atlanta, Georgia.
1972, The Allman Brothers Band played at the Community Theater, Berkeley, California.

1974, KISS performed at the Morris Civic Auditorium, South Bend, Indiana.
1975, Led Zeppelin singer Robert Plant and his wife were both badly injured when the rented car he was driving spun off the road and crashed on the Greek island of Rhodes. Plant smashed both his ankle and his elbow, and was not fully fit for the best part of two years. A forthcoming North American tour had to be cancelled.
1976, The Grateful Dead played at Roosevelt Stadium in Jersey City, New Jersey.
1977, AC/DC played at Dubs, Gainesville, Florida.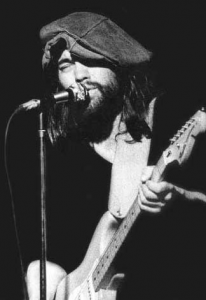 1979, A benefit concert was held to raise money for Little Feat guitarist and singer Lowell George, featuring members of his band plus Jackson Browne, Emmylou Harris and Bonnie Raitt.
1979, Led Zeppelin play to 120,000 people at Knebworth Park in England. It was their first concert in the U.K. in four years.
1980, Blue Oyster Cult appeared at the Mary E. Sawyer Auditorium, LaCrosse, Wisconsin.
1980, John Lennon began recording what would become his final album, Double Fantasy, at The Hit Factory, New York.
1980, Pink Floyd kick off five nights of The Wall tour at London's Earls Court. During the ambitious show, a giant wall is built across the stage between the band and the audience.
1981, Bruce Springsteen performed at the Capital Centre, Landover, Maryland.
1982, Metallica played at the Whiskey A-Go-Go, Hollywood, California.
1984, Prince started a 24-week run at the top of the US album charts with Purple Rain. His sixth studio album which features the hits "When Doves Cry," "Let's Go Crazy," along with the title track. It has sold over 20 million copies worldwide, becoming the seventh best-selling soundtrack album of all time.
1990, Mariah Carey's started a four week run at number one on the US singles chart with "Vision Of Love," her debut release. The song was nominated for three Grammy Awards at the 33rd annual ceremony, held on February 20, 1991, Record of the Year, Song of the Year, and Best Female Pop Vocal Performance, winning the latter.
1996, Oasis played two sold out nights at Balloch Castle Country Park, Loch Lomand, Scotland to over 80,000 fans.
2001, Dave Stewart married fashion photographer Anouska Fisz on a private beach on the French Riviera. Guest's included Elton John, Mick Jagger, Oasis brothers Liam and Noel Gallagher, and his former Eurythmics partner Annie Lennox.
2002, Bruce Springsteen scored his fifth UK number one album with The Rising, also a chart topper in the US.
2005, American blues singer and guitarist Little Milton died. Milton had suffered a brain aneurysm on July 25th and had lapsed into a coma. In 1952, while still a teenager playing in local bars, he caught the attention of Ike Turner, who at the time a talent scout for Sam Phillips' Sun Records. He signed a contract with the label and recorded a number of singles, including the 1965 US number 25 single "We're Gonna Make It," and 1969's "Grits Ain't Groceries."
2007, US singer, songwriter Lee Hazlewood died of cancer, in his home near Las Vegas aged 78. Hazlewood wrote and produced many of Nancy Sinatra's most famous hits, including "These Boots Were Made For Walkin'," "Jackson," and "Did You Ever" as well as "Something Stupid," the duet Nancy recorded with her father Frank in 1967. Hazelwood also produced Duane Eddy and Gram Parsons.
Born on August 4: Louis Armstrong (1901); Elsberry Hobbs, The Drifters (1936); Larry Knechtel, guitar, Keyboards, Bread (1940); Klaus Schulze, Tangerine Dream (1947); Robbin Crosby, guitarist, Ratt(1958); Paul Reynolds, A Flock Of Seagulls (1962); Max Cavalera, singer, guitarist, Sepultura (1969); Tom Parker, singer, The Wanted (1988)