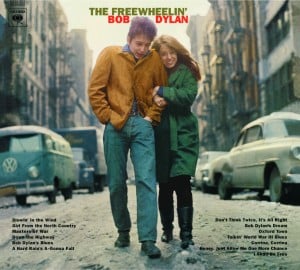 1962, During sessions for the Freewheelin' Bob Dylan album, Dylan recorded "A Hard Rain's A-Gonna Fall," and versions of "Hero Blues," "Whatcha Gonna Do," "Oxford Town," and "I Shall Be Free," at Studio A, Columbia Recording Studios in New York City.
1964, The film Ferry Cross The Mersey premiered in London. Featuring Gerry And The Pacemakers, Cilla Black and other Liverpool acts. It was written by Tony Warren, creator of the UK's longest running TV soap Coronation Street.
1965, The Rolling Stones record "19th Nervous Breakdown" and "Mother's Little Helper" at RCA's Hollywood Studios in Los Angeles.
1966, The Beatles recorded Christmas and New Year's greetings for pirate radio stations Radio Caroline and Radio London. Both stations were broadcasting from ships anchored off the British coastline.
1968, Canned Heat played at the Grande Ballroom, Detroit, Michigan.
1969, Led Zeppelin made their debut on the singles chart with "Whole Lotta Love." It went on to reach number four on the chart and was the first of six Top 40 singles for the group.

1969, One hit wonders Steam started a two week run at number one on the singles chart with "Na Na Hey Hey Kiss Him Goodbye." The song was actually recorded by Gary De Carlo, who intended it to be the "B" side of his first single.
1969, The Rolling Stones played a free festival at Altamont in California, along with Jefferson Airplane, Santana, The Flying Burrito Brothers and Crosby Stills Nash & Young. While the group played, Stones fan Meredith Hunter was stabbed to death by Hell's Angels who'd been hired to police the event. It's claimed Hunter was waving a revolver. One other man drowned, two men were killed by in a hit-and run accident and two babies were born.
1970, The Who appeared at Scene Two, Scarborough, York, England.
1971, King Crimson performed at the Ritz Theater, New York.
1972, While reading the morning newspaper in Nice, France, The Rolling Stones' Keith Richards was surprised to learn that arrest warrants had been issued for him and his girlfriend, Anita Pallenberg for drug possession.
1973, Yes played at The Apollo, in Glasgow, Scotland.
1973, The Who play at The Capital Centre in Landover, Maryland, a suburb of Washington D.C. This show is also recorded by The King Biscuit Flower Hour and remains in their vaults although it is never broadcast. The photograph used for the poster insert in the Odds and Sods album is taken at this show.
1974, George Harrison performed at Maple Leaf Gardens, Toronto.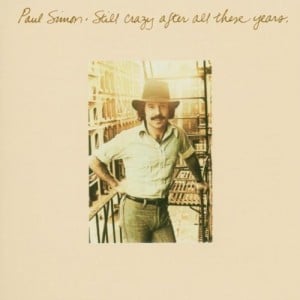 1975, Paul Simon went to number one on the album chart with Still Crazy After All These Years, his first chart topping solo album.
1976, Lynyrd Skynyrd appeared at Ford Auditorium, Detroit, Michigan.
1978, Sex Pistol Sid Vicious smashed a glass in the face of Patti Smith's brother Todd Smith during a fight at New York City club Hurrah.
1979, The Outlaws played at the Capital Centre, Landover, Maryland.
1981, The Grateful Dead appeared at the Horizon in Rosemont, Illinois.
1981, The Allman Brothers Band performed at Cornell University, Ithaca, New York.
1982, Aerosmith appeared at Memorial Auditorium, Buffalo, New York.
1988, American singer-songwriter Roy Orbison died of a heart attack aged 52. Scored the 1964 number one single "Pretty Woman,"plus over twenty Top 40 singles including "Only the Lonely" and "Crying." Formed his first band The Wink Westerners in 1949, was a member of The Traveling Wilburys (known as Lefty Wilbury) with Bob Dylan, George Harrison, Jeff Lynne and Tom Petty, and had the single "Handle With Care." Orbison endured a great deal of tragedy in his life. His first wife, Claudette died in a motorcycle accident in 1966 and two of his three sons, died in a house fire.
1994, Tower Records released The Beatles' Live At The BBC, a 69 track, double album of tunes recorded for BBC shows such as Top Gear, Easy Beat, Saturday Club and Pop Go The Beatles. The LP rose straight to the top of the UK chart, selling over 600,000 copies by the end of the year and 2,000,000 in the US four weeks later.
2003, Elvis Costello married jazz artist Diana Krall in a ceremony at Elton John's UK mansion. About 150 guests, including Sir Paul McCartney, attended the wedding. It was Costello's third marriage.
Born on December 6: Dave Brubeck (1920); Miroslav Vitous, Weather Report, (1947); Peter Buck, REM (1956); and David Lovering, drums, Pixies (1961)