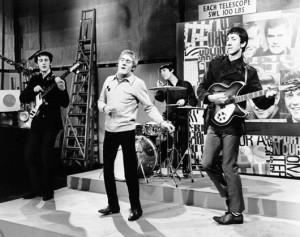 1965, The Who play the Cheltenham Festival in Gloucestersire, England, along with The Yardbirds, Shades of Blue and The Hellions. It is one of the oldest music festivals in Britain, held annually in Cheltenham in June/July since 1945.
1966, Jack Bruce, Ginger Baker and Eric Clapton formed the group Cream. The band is widely regarded as being the world's first successful supergroup. In their career, they sold more than 15 million albums worldwide. Their music included songs based on traditional blues such as "Crossroads" and "Spoonful", and modern blues such as "Born Under a Bad Sign", as well as more eccentric songs such as "Strange Brew", "Tales of Brave Ulysses" and "Toad".
1966, Tommy James and the Shondells started a two-week run at number one on the US singles chart with "Hanky Panky," a song first recorded by The Raindrops. It was a number 38 hit in the UK
1967, Joni Mitchell, Leonard Cohen, Judy Collins, Janis Ian, David Blue, Mike Settle, Tom Paxton and Eric Andersen all appeared at the Newport Folk Festival in Newport, Rhode Island.
1968, Big Brother & the Holding Company and Sly & the Family Stone open the Fillmore West, the new name given to San Francisco's Carousel Ballroom since Bill Graham took over.

1969, During recordings at Abbey Road studio's in London The Beatles continued work on two George Harrison songs, "Here Comes The Sun" and "Something." "Here Comes The Sun" was composed at Eric Clapton's house in Surrey on a "beautiful spring morning" earlier that year.
1970, Pink Floyd recorded a show at the BBC Paris Cinema, in London, England for broadcast on the John Peel Sunday Concert, on BBC Radio 1.
1971, Hawkwind played at Northcote Arms, Southall, England.
1972, Smokey Robinson made his last appearance with The Miracles at a concert in Washington DC.
1972, The Grateful Dead performed at Dillon Stadium in Hartford, Connecticut.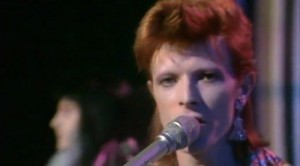 1973, NBC broadcasts David Bowie's TV special.
1975, The Rolling Stones performed at the Cow Palace, Daly City, California, just outside San Francisco.
1976, The Allman Brothers Band announces it is splitting, shortly after singer Gregg Allman testified against a drug-dealing road manager.
1977, Shaun Cassidy went to number one on the singles chart with "Da Doo Ron Ron," his only chart topper. Shaun is the half brother of David Cassidy.
1981, US singer-songwriter Harry Chapin, who had success in the '70s with "Taxi," "W-O-L-D" and the chart topping "Cat's In The Cradle," is killed aged 38 suffering a cardiac arrest while driving on a New York expressway. His car is hit from behind by a tractor-trailer, causing the gas tank to explode.
1993, The first of the three day Phoenix Festival in England started, featuring Sonic Youth, Faith No More, The Black Crowes, Julian Cope, Pop Will Eat Itself, Radiohead, Living Colour, Manic Street Preachers, Pulp, tickets £49 ($83.)It was held at Long Marston Airfield near Stratford-upon-Avon.
2000, Coldplay went to number one on the UK album chart with their debut release Parachutes. The release spawned the hit singles "Shiver," "'Yellow," "Trouble," and "Don't Panic." It won the Grammy Award for Best Alternative Music Album in 2002.
2000, Matchbox 20 went to number one on the US singles chart with "Bent." The single was taken from their second album Mad Season.
2007, The White Stripes played their shortest live show ever at George Street, St. John's, Newfoundland, Canada. Jack White played a single C# note accompanied by a bass drum/crash cymbal hit from Meg. At the end of the show, Jack announced, "We have now officially played in every province and territory in Canada." They then left the stage and performed a full show later that night in St John's.
2012, Jon Lord, the former keyboard player with Deep Purple, died aged 71. Lord was a co-founder of Deep Purple in 1968 and co-wrote many of the group's songs including "Smoke On The Water." He also played with bands including Whitesnake. He had been receiving treatment for pancreatic cancer since the previous August.
2014, Blues guitarist Johnny Winter died at the age of 70 in Zurich, just days after playing at the Lovely Days Festival in Austria. Winter, who was instantly recognisable by his long white hair, worked with some of the greatest bluesmen, producing three Grammy winning albums for Muddy Waters.
Born on July 16: Tony Jackson, bass, vocals, The Searchers (1940); Desmond Dekker, Jamaican singer, The Aces (1941); Stewart Copeland (1952); Edward Joel Kowalczyk, Live (1971); Jeremy Enigk, vocalist, guitarist, Sunny Day Real Estate (1974); Luke Hemmings, guitarist, vocalist, 5 Seconds of Summer (1996)