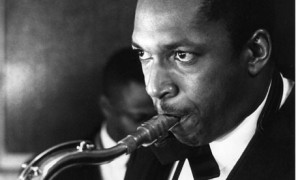 1967, American jazz saxophonist and composer John Coltrane died from liver cancer at Huntington Hospital in Long Island, New York, aged 40. Worked with Miles Davis, Dizzy Gillespie. Released the 1964 album A Love Supreme.
1967, The Who performed at the Agrodome, Vancouver, Canada.
1967, The Beatles single "All You Need Is Love" / "Baby You're A Rich Man, " originally called "One Of The Beautiful People," was released in the US. It became The Beatles 14th No.1.
1968, The animated film Yellow Submarine premiered at The London Pavilion. The Beatles made a cameo appearance in the film but didn't supply their own voices for the characters.
1971, The Allman Brothers Band played at the Municipal Auditorium, Atlanta, Georgia.

1972, In Montreal, a bomb destroys several speaker cones inside an equipment truck belonging to the touring Rolling Stones. The musical terrorist responsible remains at large.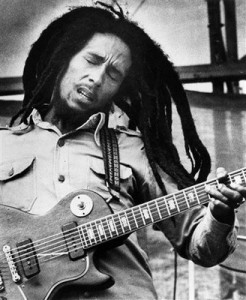 1974, The Moody Blues opened what they claimed was the first Quadraphonic recording studio in the world.
1974, The U.S. Immigration and Naturalization Service orders John Lennon to leave the country within 60 days.
1975, Bob Marley and the Wailers played the first of two nights at The Lyceum, London, and both nights were recorded for the November released 'live' album, featuring the single 'No Woman No Cry.'
1976, The Grateful Dead played the fifth of six shows that week at the Orpheum Theatre in San Francisco, California.
1978, Simple Minds made their live debut at The Satellite Club, Glasgow.
1979, Guitarist Gary Moore leaves Thin Lizzy, to be replaced by future Ultravox member and "Do They Know It's Christmas" songwriter Midge Ure.
1996, Chas Chandler died aged 57 at Newcastle General Hospital, England, where he was undergoing tests related to an aortic aneurysm. He had been the bass player with The Animals and manager of Slade, Nick Drake and Jimi Hendrix.
Born on this day: Spencer Davis (1939); Wolfgang Flur, Kraftwerk (1947); Geezer Butler, bass, Black Sabbath (1949) Phoebe Snow and Chet McCracKen, The Doobie Brothers (1952)