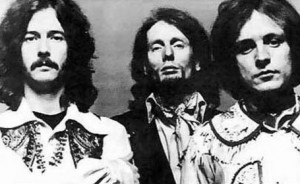 1966, Eric Clapton, Jack Bruce and Ginger Baker made their unofficial live debut as Cream at The Twisted Wheel, Manchester, England. The official unveiling came two nights later at the Sixth Annual Windsor Jazz & Blues Festival.
1966, Bob Dylan was injured when his Triumph motorcycle crashed near his home in Woodstock, New York. Though the extent of his injuries was never disclosed, Dylan said that he broke several vertebrae in his neck. During his recovery, Dylan withdrew from public and, other than a few select appearances, did not tour again for almost eight years.
1966, Datebook published Maureen Cleave's interview with John Lennon in which he said 'We're bigger than Jesus now." American Christians reacted with outrage, organizing bonfires and burning the group's records.
1966, The Grateful Dead played their first ever show outside the US when they appeared in Vancouver.
1967, The Doors started a three week run at number one on the US singles chart with "Light My Fire." The song only reached number 49 in the UK.
1967, Pink Floyd played two shows. First, an early show supported by The Void at The Wellington Club, The Dereham Exchange in East Dereham.  Then, they appeared at the Love in Festival at Alexandra Palace, Muswell Hill in London. Also on the bill were Eric Burdon & The Animals, Brian Auger, Julie Driscoll & The Treinity, Crazy World of Arthur Brown, The Creation, Blossom Trees, Sam Gopal's Dream, and Apostolic Intervention.

1968, Gram Parsons left The Byrds on the eve of a tour of South Africa, refusing to play to segregated audiences.
1968, Rehearsals and the first recording session of The Beatles' "Hey Jude" took place at Abbey Road studios London. Paul was on piano and vocals, George on guitar, John played acoustic guitar, and Ringo was on drums. The McCartney song was written about John Lennon's son Julian. They would complete the recording at Trident Studios, which had eight-track recording facilities. Abbey Road still was a four-track studio.
1970, The Rolling Stones' contract with Decca ends. The band informs manager Allen Klein that "neither he nor ABKCO Industries have any authority to negotiate recording contracts on their behalf." They begin to consider starting their own label.
1971, The Who appear at the Forest Hills Tennis Stadium in New York.
1972, Gilbert O'Sullivan started the first four of a six-week run at number one on the singles chart with "Alone Again, (Naturally.)" It's reign was briefly interrupted for a week by "Brandy" from The Looking Glass. O'Sullivan's only chart topper was the follow up to "Clair," which peaked in the second spot.
1972, Roxy Music performed at the Crystal Palace in London.
1973, Led Zeppelin lost $203,000 in cash when a thief made off with their safe deposit box from two Madison Square Garden concerts in New York City. The theft took place at The Drake Hotel in New York where the group were staying. Tour manager Richard Cole who discovered the theft was arrested as a suspect and questioned by police but was later released.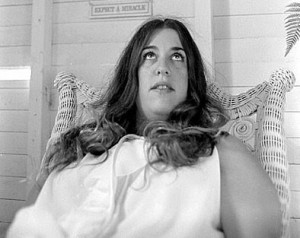 1974, Mamas And The Papas singer Cass Elliot died in her sleep from a heart attack after playing a sold out show in London, England. She was staying at Harry Nilson's London flat when she died. Her only solo hit was "Dream a Little Dream of Me," which also featured the rest of The Mamas and The Papas.
1974, Grateful Dead played at the Capital Centre, Landover, Maryland.
1975, Kansas appeared at the Mid-South Coliseum, Memphis, Tennessee.
1976, Eric Clapton kicked off a 12-date UK tour at The Pavilion, Hemel Hempsted, London.
1978, Prince appeared on the US charts for the first time with "Soft and Wet."
1978, Genesis plays at Madison Square Garden in New York.
1978, The Allman Brothers Band performed at the Convention Center, Dallas, Texas.
1978, The film soundtrack to Grease featuring John Travolta and Olivia Newton-John went to number one on the US album chart.
1980, Van Halen played at the International Amphitheater, Chicago.
1981, Blue Oyster Cult appeared at the Salt Palace, Salt Lake City, Utah.
1986, English songwriter, producer and manager Gordon Mills died of stomach cancer. Worked with Engelbert Humperdinck, Tom Jones and Gilbert O'Sullivan. Wrote the 1963 number four UK hit "I'll Never Get Over You," for Johnny Kidd and the Pirates, and "I'm The Lonely One" a hit for Cliff Richard.
1991, During their Use Your Illusion Tour, Guns n' Roses played the first of four nights at the Great Western Forum in Inglewood, California.
2004, Keyboard player Huby Heard died from heart problems. He was a member of Billy Preston's The God Squad, and worked with Teddy Pendergrass, Ray Charles, Little Bootsy Collins, The Brothers Johnson, The Rolling Stones and Bill Wyman.
2006, Pamela Anderson married for the second time to US rapper Kid Rock, on a yacht off the French resort of St Tropez. The 39-year-old former Baywatch star divorced from rock star Tommy Lee in 1998, had recently got back together with Kid Rock, after a brief engagement ended in 2003. Anderson and Rock split after four months of marriage.
Born on July 29: Neal Doughty, keyboards, REO Speedwagon (1946); Geddy Lee, Rush (1953); Patty Scialfa, singer, guitar, E-Street Band (1953); John Sykes, Thin Lizzy, Whitesnake (1959); Woody Weatherman, guitarist, songwriter, Corrosion of Conformity (1965); Wanya Morris, singer, Boyz II Men (1973); Danger Mouse, American keyboard player, drummer, producer, Gnarls Barkley, Broken Bells, Danger Doom (1977); Ben Koller, American drummer, Converge, United Nations, All Pigs Must Die (1980)