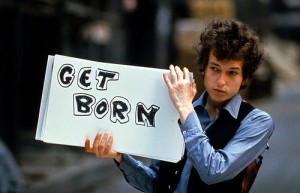 1965, Shooting of the promotional film for Bob Dylan's "Subterranean Homesick Blues" took place at the side of the Savoy Hotel in London. Actors in the background were Allen Ginsberg and Bob Neuwirth. The cards that Dylan held up to the camera were painted by Alan Price and Joan Baez.
1966, Pink Floyd appeared at the Marquee Club in London.
1967, Gerry And The Pacemakers announced they were splitting up, recognizing they could no longer keep pace with the rapidly changing UK rock scene.
1969, John Lennon, George Harrison, and Ringo Starr signed a business management contract with Allen Klein and his company ABKCO, but Paul McCartney refused to sign, continuing to let the Eastmans represent his interests.
1970, The Who performed at the University of Kent in Canterbury, Kent, England. The opening act was Genesis.
1970, The Doors appeared at Cobo Hall in Detroit, Michigan.
1970, The Beatles twelfth and final album, Let It Be was released, (it was recorded before Abbey Road and originally to be called Get Back). The album came in a deluxe-boxed edition with a Get Back book.
1972, Billy Preston is the first rock artist to headline at New York's Radio City Music Hall.
1974, UK keyboard player Graham Bond committed suicide after throwing himself under a London tube train at Finsbury Park station, aged 36. It took police two days to identify his body which was crushed beyond all recognition. Briefly a member of Blues Incorporated, a group led by Alexis Korner, before forming the Graham Bond Quartet, with a lineup of Bond on vocals and organ, Ginger Baker on drums and Jack Bruce on bass.
1975, Rush played at Lewis University, Lockport, Illinois.
1976, Abba scored their third No.1 single with "Fernando," the song went on to become ABBA's biggest selling single, with sales over 10 million.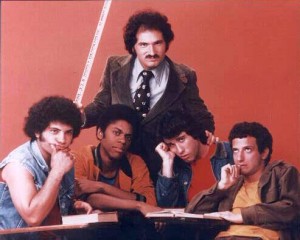 1976, BBC Radio 1 DJ Johnny Walker announced he was quitting the station after being told he must pretend to like The Bay City Rollers.
1976, Former lead singer of the Lovin Spoonful John Sebastian went to number one on the singles chart with 'Welcome Back', taken from the TV show Welcome Back Kotter.
1976, In Houston, Bob Dylan and Willie Nelson duet on "Will the Circle Be Unbroken." Backstage, Nelson is given a subpoena to appear before a grand jury investigating drug trafficking.
1977, The Grateful Dead played one of their most celebrated shows – Barton Hall at Cornell University in Cornell, New York, a very popular show among Grateful Dead tape collectors.
1978, David Bowie appeared at Madison Square Garden, New York.
1979, Yes performed at the Seattle Center Coliseum, Seattle, Washington.
1980, Black Sabbath played at the Hammersmith Odeon, London.
1982, Neil Bogart died of cancer at the age of 39. Bogart was the founder of Casablanca Records, with Peter Guber, home of Donna Summer, The Village People, Kiss, T.Rex and Joan Jett.
1982, Paul McCartney scored his fifth UK No.1 album with Tug Of War. The album featured the duet with Stevie Wonder "Ebony & Ivory," which was inspired by McCartney hearing comedian Spike Milligan say "black notes, white notes, and you need to play the two to make harmony, folks!"
1984, Roger Waters released his first solo album The Pros And Cons Of Hitch Hiking. The concept album, as originally envisioned by Waters in 1977, rotated around a man's thoughts during a midlife crisis, and featured guest musicians Eric Clapton on guitar, David Sanborn on saxophone and Michael Kamen on piano.
1993, Aerosmith entered the US album chart at No.1 with Get A Grip, a No.2 hit in the UK. The album went on to sell over 20 million copies worldwide as well as winning the band two Grammy awards.
2005, Bruce Springsteen was at number one on the US album chart with Devils and Dust his thirteenth chart topping studio album.
Born on this day: Robert Johnson (1911); Ricky Nelson (1940); Paul Samwell-Smith, The Yardbirds (1943); Rick Derringer (1947); Chris Franz, Talking Heads and Philip Bailey, Earth Wind & Fire (1951); Alex Van Halen (1955); Joe Bonamassa, guitarist extraordinaire (1977)
Get more Today In Rock History