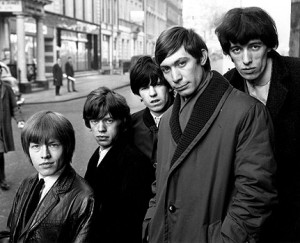 1964, The Rolling Stones are banned from the BBC for unprofessionalism after showing up late for appearances on the radio shows Top Gear and Saturday Club.
1965, Dave Clark Five perform at Maple Leaf Gardens in Toronto.
1965, Marc Bolan appeared live on the UK TV show Five O'Clock Funfair, performing "The Wizard."
1967, The Who appeared at The New Barn, Lions Delaware County Fairgrounds, Muncie, Indiana.
1968, Led Zeppelin plays at Sheffield University in Sheffield, South Yorkshire, England.
1968, Pink Floyd appeared at the The Large Hall, Regent Street Polytechnic, London, England.
1968, It's reported that San Francisco's Family Dog collective has lost its license to hold its famed marathon Grateful Dead concerts at the Avalon Ballroom.

1969, The Allman Brothers Band headlines the second night of the "Turkey Trip" at Duke Tire Company in Atlanta, Georgia. Other performers included Hampton Grease Band, Brick Wall, and Sweet Young 'Uns Booger Band.
1971, Yes performed at the Baltimore Arena, Baltimore, Maryland.
1971, Led Zeppelin played at Public Hall, in Preston, England. Admission was £1.
1971, during a European tour The Mothers Of Invention appeared at The Rheinhalle in Dusseldorf.
1972, Pink Floyd performed the second of five shows at the Salle Valliers in Marseille, France. The shows were a collaboration with the Ballets de Marseille and Maia Plissetskaia, from the Bolshoi Theatre. The band's portion of the program was the third portion of the presentation which consisted of a ballet in four movements based on the following set list: One of These Days / Careful With That Axe, Eugene / Obscured By Clouds / When You're In / Echoes.
1973, The Grateful Dead appeared at County Coliseum in El Paso, Texas.
1974, Elton John started an 11-week run at number one on the UK chart with his Greatest Hits, album. It also enjoyed a 10-week run as the US chart topper.
1974, One hit wonder Billy Swan started a two week run at number one on the US singles chart with "I Can Help." It made it to number six in the UK.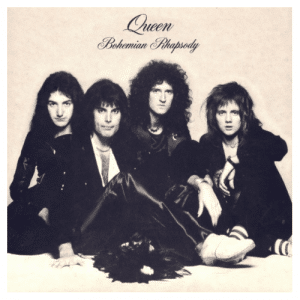 1974, The Rolling Stones scored their fifth US No.1 album with It's Only Rock 'N Roll.
1975, Queen started a nine-week run at number one on the UK singles chart with "Bohemian Rhapsody." The promotional video that accompanied the song is generally acknowledged as being the first pop video. When the band wanted to release the single various record executives suggested to them that, at 5:55, it was too long and would never be a hit.
1976, Ten hours after his last arrest, Jerry Lee Lewis was nicked again after brandishing a Derringer pistol outside Elvis Presley's Graceland's home in Memphis, demanding to see "The King." When police arrived they found Lewis sat in his car with the loaded Derringer pistol resting on his knee.
1977, Aerosmith played at the San Diego Sports Arena, San Diego, California.
1978, Billy Joel appeared at the Mid-South Coliseum, Memphis, Tennessee.
1979, Keith Richard's girlfriend Anita Pallenburg was cleared by a court of shooting a man found dead at her home.
1979, Marianne Faithfull is arrested at Norway's Oslo Airport on charges of marijuana possession. She signs a confession and is allowed to carry on with her tour of the country.
1980, The Allman Brothers Band appeared at the Fox Theatre, Atlanta, Georgia.
1981, The Moody Blues played at Maple Leaf Gardens, Toronto.
1983, ZZ Top appeared at City Hall, Newcastle, England.
1984, Eric Clapton performed at the Sports and Entertainment Center, Melbourne, Australia.
1985, American blues artist Big Joe Turner died of a heart attack aged 75. He wrote "Shake Rattle and Roll," a hit for Bill Haley and His Comets, and "Sweet Sixteen."
1989, During a 104-date world tour, Paul McCartney played the first of five nights at the Los Angeles Forum, California, his first appearances in North America in thirteen years.
1991, Michael Jackson had his fourth UK number one single with "Black or White," which featured Slash on guitar. It was also a number one hit in the US.
1991, Genesis scored their fifth UK number one album with We Can't Dance, featuring the singles "Jesus He Knows Me," and "I Can't Dance."
1992, American country music singer Roy Acuff died aged 89. Known as the "King of Country Music," he was the first living artist elected to the Country Music Hall Of Fame. Acuff started his career in 1932 working for Dr. Hauer's medicine show, hired as one of its entertainers to draw a crowd to whom Hauer could sell medicines.
1994, Tommy Boyce, singer, songwriter, committed suicide. He had the 1968 US number 8 single with Bobby Hart, "I Wonder What She's Doing Tonite." Boyce also wrote "Last Train To Clarksville," "I'm Not Your Stepping Stone," and "Scooby- Doo Where Are You?" He sold over 40 million records.
1995, American soul singer and saxophonist Junior Walker died of cancer aged 64. He had the 1966 US and UK Top 20 single "How Sweet It Is," and the 1969 US number four single "What Does It Take, To Win Your Love." Walker also played sax on Foreigner's 1981 hit "Urgent."
2007, Bono and The Edge from U2 made a surprise appearance at a charity gig, playing four songs before 250 people. The London gig at the Union Chapel was held as part of the Mencap's Little Noise Sessions.
2008, Leona Lewis was at number one on the UK album chart with her debut album Spirit. The album held the record for the biggest digital album sales in a week ever for a new artist and was the 6th biggest selling of 2008 in the world. It has gone on to sell over seven million copies worldwide.
2012, According to a new list of the 200 rarest records published in Record Collector magazine, the original acetate of the pre-Beatles demo by the Quarrymen of "That'll Be The Day" was worth £200,000 ($320,630). Several other Beatles records figured in the top 20. Low-numbered copies of The Beatles (White Album) were said to be worth £7,000 ($11,222 USD), though a copy of a mono White Album #0000005 sold for £19,201 ($30,782 USD) in 2009.
Born on November 23: Betty Everett, soul singer (1934); Sandra Stevens, Brotherhood Of Man (1949); Bruce Hornsby (1954); and Miley Cyrus (1992)