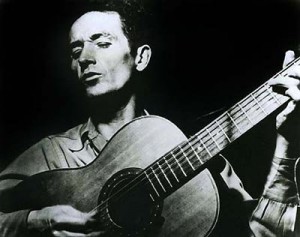 1967, American singer, songwriter Woody Guthrie died after suffering from Huntington's Chorea disease. Guthrie was a major influence on Bob Dylan and American folk music. The '70s film Bound For Glory is based on his life. His best-known song is "This Land Is Your Land," which is regularly sung in American schools.
1967, James Brown played two shows at the Royal Albert Hall in London with his 18-piece American band.
1968,The Beatles recorded the first take of new George Harrison song "Savoy Truffle" at Trident Studios in London. George was on lead guitar, Paul played bass, and Ringo on his trademark Ludwig drums. John was not present. The song was a jab at Eric Clapton's love of chocolates, particularly Mackintosh's Good News.
1969, Pink Floyd performed at the Birmingham University Debating Hall in Birmingham, England.
1970, The Chambers Brothers performed at The Warehouse in New Orleans, Louisiana.
1970, Cosmos Factory by Creedence Clearwater Revival enters the seventh of it's nine weeks atop the US album charts.

1970, Sly and The Family Stone perform at Maple Leaf Gardens in Toronto, Ontario.
1971, Hawkwind appears at Northcote Arms, Southall, England.
1972, Yes plays at the Coliseum, in Charlotte, North Carolina.
1974, Rush performs at War Memorial Auditorium, Nashville, Tennessee.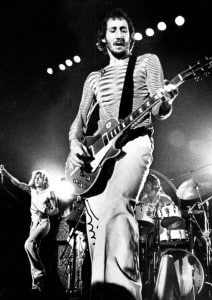 1975, The Who begin their first UK tour in two years at New Bingley Hall in Stafford. Supporting them on this tour is The Steve Gibbons Band. For the first time in concert, Keith's drums are placed on a riser but it causes him problems hearing the playback. The set consists of greatest hits plus a medley of Tommy songs revived due to the popularity of the movie. In addition, "Join Together" and the new song "Squeeze Box" have their stage debuts. Quadrophenia is represented by four songs played out of order.
1975, ZZ Top appears at the Boston Garden, Boston.
1976, The Grateful Dead played at Cobo Arena in Detroit.
1978, The members of Aerosmith bailed thirty fans out of jail after they were arrested for smoking pot during an Aerosmith concert at Fort Wayne Coliseum.
1979, Van Halen appeared at Exhibition Hall, Phoenix, Arizona.
1980, An inauspicious start to the latest Bruce Springsteen & the E Street Band tour in Ann Arbor, Mich. The Boss forgets the words to "Born to Run." Bob Seger later joins him on "Thunder Road."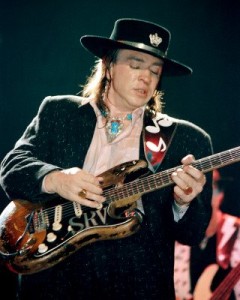 1991, Texas governor Ann Richards proclaimed October 3rd to be "Stevie Ray Vaughan Day." An annual motorcycle ride and concert in Central Texas benefits the Stevie Ray Vaughan Memorial Scholarship Fund.
1992, Sinead O'Connor ripped up a photograph of Pope John Paul II, on the US TV show Saturday Night Live, as a protest over sexual abuse in the Roman Catholic Church. The incident happened as Sinead ended her live performance and out of nowhere, produced a photograph of Pope John Paul II, which she ripped into pieces. There was stunned silence in the studio and the station went to a commercial. NBC was fined $2.5 million dollars by the Federal Communications Commission.
1999, Tom Jones went to No.1 on the UK album chart with Reload, making the singer the oldest artist to score a UK chart topping album with new material. The album featured the collaboration with Mousse T, "Sexbomb", which reached number three on the UK Singles Chart, and was later used in an episode of The Simpsons.
2000, The Cars singer and bass player Benjamin Orr died of cancer at home in Atlanta at the age of 53. He sang lead vocals on the bands hits "Just What I Needed", "Let's Go", and "Drive."
2013, The family of Michael Jackson lost a negligence case against concert promoters AEG Live over the death of the 50-year-old pop star. A jury concluded the doctor looking after Jackson ahead of his concert tour was not unfit for his job – and so AEG had not been negligent in hiring him. Jackson died in 2009 after taking an overdose of a surgical anesthetic.
Born on October 3: Eddie Cochran (1938); Chubby Checker (1941); Lindsey Buckingham (1947); Ronnie Laws, sax, Earth Wind and Fire (1950); Stevie Ray Vaughn (1954); Tommy Lee, Motley Crue (1962); Gwen Stefani, No Doubt (1969)